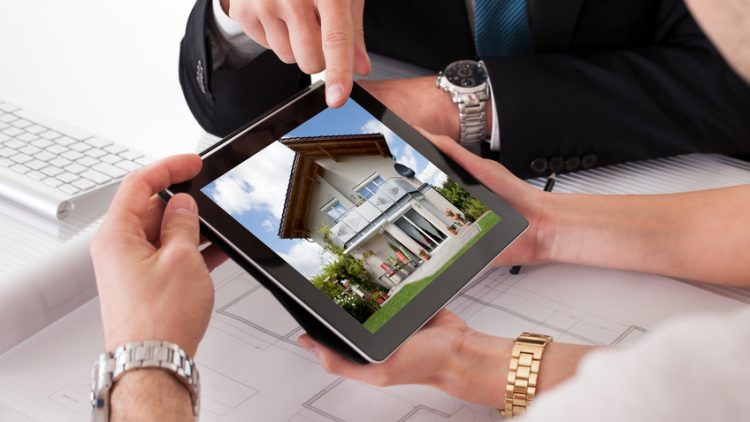 There are a number of apps that can make your work as a real estate agent easier in a number of ways. Here are 10 examples of must-have digital tools:
RealEstate
By Point2 Homes, this is one of the few apps that was designed specifically for real estate agents in mind. The app is geared to do exactly what the name suggests: help you find homes for your clients! You can access all kinds of info in the app, including a home search tool, instant listing comparisons and a mapping tool.
Evernote
There are many business professionals, including real estate agents, who live by this app. Evernote is a one-stop workspace for a variety of key tasks. You can create to-do lists, jot down notes, upload documents, and organize your busy schedule all in one place.
Dropbox
Dropbox is great for a number of reasons. It allows you to easily share files with coworkers or clients and it also allows you to work on the same files on multiple devices. If you're working on a report on your laptop, just throw it in dropbox and you can open it up on your tablet later on.
DocuSign
One of the best examples of the move towards a paperless industry, DocuSign allows you to get signatures from vendors and business associates without having to make an annoying trip across town.
RPR Mobile
This groundbreaking app is owned and operated by the National Association of REALTORS® and gives you a great way to immediately get all the insight you need on just about any given property in the area.
Lastpass
How many password-protected accounts do you have? If you're being safe, you should be using different passwords for different accounts, but that of course can be infuriating because it's often tough to remember what password you created for each account. Lastpass is a secure way to store all of those passwords.
Mint
Mint is a great money app that allows you to keep track of all your important financial information in one location. We're talking about credit cards, bank accounts and bills.
Buffer
If you're active on a number of different social networks, Buffer can save you time and frustration by letting you keep tabs on all of your different social media activity in one place. Facebook, Twitter, Instagram, LinkedIn…you name it! It makes promoting your brand across a variety of platforms far less cumbersome.
HomeKeepr
This is an amazing app from the perspective of a homeowner and a real estate professional. As a homeowner, HomeKeepr will remind you of house maintenance tasks you need to get done. For real estate agents, the app allows you to create and share your network of home-care professionals with clients searching for home maintenance. A great way to keep your clients happy and deliver favors to your network!
Periscope
Periscope makes live streaming video easy and therefore makes it much easier to provide busy clients with home tours remotely.
What apps have you come to rely on as a real estate agent? Share your thoughts in the comment section below or tell us on Facebook or Twitter!