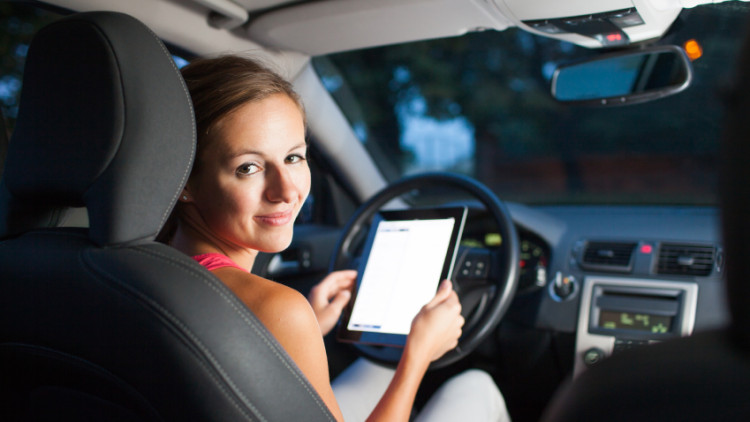 This year we touched on many subjects that are important to real estate agents. We covered everything from do's and don'ts when showing a home, to marketing strategies, and even talked about luxury cars that impress for less.
While we hope you enjoyed every post, here are the 10 you read the most:
Real Estate 2016: An open letter from eCommission founder, Sean Whaling
eCommission founder and CEO, Sean Whaling shared his thoughts on trends and investing in yourself for the upcoming year. Take a look at his words of wisdom and see how they played out this year!
Should real estate agents buy or lease their next car?
Is it better to lease and upgrade your vehicle every 2-3 years or should you pay a higher monthly price to own it outright? We take a look at some facts behind leasing your next car.
Barbara tip: Be passionate!
Barbara is a trove of wisdom for real estate agents and brokers. In this installment of our Barbara Corcoran series, she shared her thoughts on being passionate about the job and how passion is essential to an agent's success.
Top reasons why real estate agents change brokerages
Have you ever wondered why agents switch to a different brokerage? In case you have been wondering, we looked at the top reasons agents might want to consider a change.
How staying fit can help you sell more
There are countless benefits to exercising — including contributing to your selling abilities. As 2017 approaches, this is one you can use to build into your New Year's resolutions!
What your car says about you as a real estate agent
Does your car fit your personality type? Does it say anything about you as a realtor or make a strong brand statement? We answer that and more!
Six things agents should always keep in their cars
Agents practically live out of their cars! Here is an article that will remind you of the essentials to keep in the car when you show up for a listing appointment or an open house.
Barbara post: stand apart from the crowd
Here is another popular post from our favorite real estate 'shark.' In this one, Barbara shares her thoughts on standing apart from the crowd to grow your business with a stand-out brand.
Seven smells that sell a home
What agent doesn't want a client to make their home smell irresistible to potential home buyers? Stock up on these scented items before your next listing if you want to draw the buyers in with intoxicating aromas!
The top seven kitchen upgrades for a home seller
There is a reason kitchens have the most perceived value in a home — it's where families spend time together to cook and catch up. For your home seller clients who are looking for ways to improve the value of their home, these upgrades are a must!

Which posts did you enjoy most this year? Let us know in a comment below, or on Twitter or Facebook.