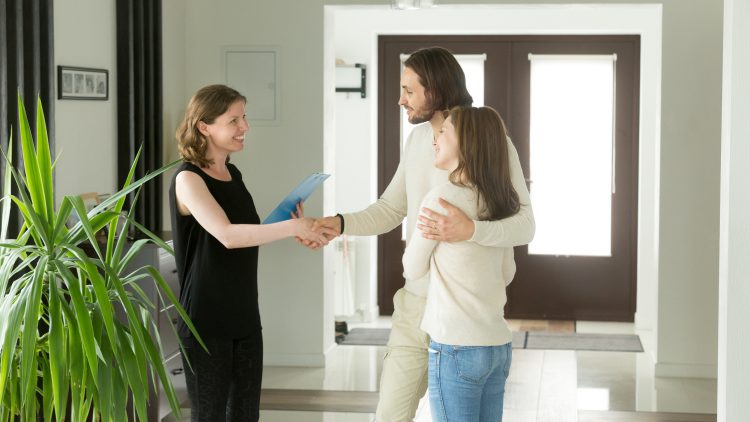 You could be the best real estate agent in the world, but if your sellers are not doing what they can to bring quality to the home showing, all may be lost.
REALTOR® magazine polled 50 buyer agents, revealing the biggest deal breakers when it comes to home showings.
After 20 years of showings, Elke W. McMenemy, ABR, CIPS, broker-owner at St. Augustine Real Estate Inc. in St. Augustine, Fla., told the magazine that she has  practically seen it all, from the "fully loaded litter boxes" to the "roach-infested ovens."
"These situations have proven to be frustrating and embarrassing to my buyers and me," McMenemy says.
Use REALTOR®'s findings as a red-flag detector for your next home showing:
Homeowners are lurking around
This could prove awkward for the potential buyers, particularly if the owners are going about their ordinary business. What could be worse: the owner following the potential buyers around during the tour. Solution: give the owners plenty of advanced notice to leave the premises, and insist on it.
Pets and their messes
Approaching a house with a barking dog is not always a good experience for visitors. If a pet seems to be mean or feels threatened, it could be a cause for trouble. Also, leftover smells, urine-stained carpets, or hair can be a deal breaker for a potential buyer. Solution: a pet needs to be off the premises during the tour, most likely with a neighbor. Make sure all pet-induced smells and messes are cleaned up before the tour.
Odors
 Many homeowners don't even realize that they have a smell in their midst — they become immune to it; it's up to the agent to sniff out what could be a deal breaker: cooking or pet smells, cigarettes or marijuana, food gone bad. Solution: a good carpet cleaning or mopping, room deodorizers.
Pests and vermin
Even a clean, organized house could have unexpected guests, especially in winter. Rats, mice, racoons and even bats can be sneaky and make a home within the sellers' home. Solution: a thorough inspection from an exterminator.
Strange uses in the home
Anything that doesn't seem "normal" or "logical." These could include doors opening the wrong way, a dishwasher filled with books or photo albums, strange paint jobs. These sights could discourage buyers. Solution: fix whatever is broken; make the wrong right.
Dirt/clutter
Dirty laundry, unflushed toilets, dishes in the sink, unmade beds, soiled carpets, overflowing trash cans, piles of clothes on the floor. Solution: get to work on cleaning and organizing before the guests arrive.
Personal information left in plain sight
Bank and credit card statements, phone or electric bills, mortgage notices, late warnings. These are often left on the kitchen counter or the dining room table. Solution: organize and place all bills and statements in a closed drawer.
The house is too dark
A house should always be shown in the best light. The house tour should always be brightly illuminated (including natural daylight). Otherwise, it may feel spooky or shady to a potential buyer. Solution: open up the shades and drapes, switch on the lights in dark places.
The key to the house is missing
This is discouraging to the potential buyer, even before they enter the house. Solution: work out a plan with the owner to make sure you have a key when you need one.
Distracting photos and art
This is a tough one, because all art is subjective and beauty is in the eye of the beholder. Don't take any chances, though. Solution: if photos and art seem to be a bit racy, distasteful or even immoral, it may be best to hide them during a tour. The potential buyer may be turned off by the image and not want the house without even consciously knowing why.

Other possible solutions:
Be proactive in discussing cleanliness and presentation expectations.
Never assume that sellers know what to do to prepare for a home showing.
Agents should arrive early and do a quality-control check.


Click here to discover how eCommission can help you gain control of your cash flow.