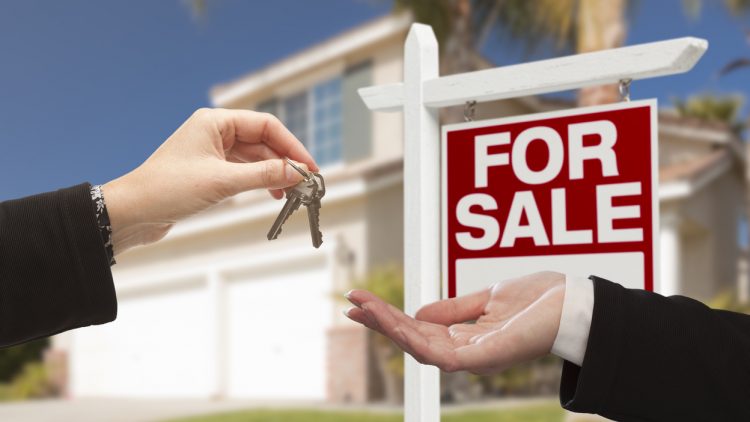 The real estate business is hard. When business is good, it's easy to get worn down. When business is slow, it's easy to lose hope. What's important to remember is that the challenges you're facing are shared by just about everybody else in the industry.
The greatest agents have all faced setbacks, but it's through determination and a passion for the job that they persevered. Here are a number of quotes from a variety of folks about real estate. Some serve as advice for agents, while others underscore the importance of the work you do by helping people buy and sell homes.
"To be successful in real estate, you must always and consistently put your clients' best interests first. When you do, your personal needs will be realized beyond your greatest expectations." –

Anthony Hitt, CEO, Engel & Völkers North America

"A real estate closer. Oh, what's that? I'm a real estate opener. What is a real estate closer? You mean at the end where you've got to sign all those papers?" –

Louie Anderson, Comedian

"If I am going to get in a cab to go home, and I see a sign for an open house, I will go in. I like real estate because I am the boss." –

Lorraine Bracco, Actress

"In real estate, you make 10% of your money because you're a genius and 90% because you catch a great wave." –

Jeff Greene, Real Estate Entrepreneur

"There have been few things in my life which have had a more genial effect on my mind than the possession of a piece of land."

–

Harriet Martineau, 19th Century Social Theorist

"Before you start trying to work out which direction the property market is headed, you should be aware that there are markets within markets."

–

Paul Clitheroe, TV Presenter

"The major fortunes in America have been made in land."

–

John D. Rockefeller, Founder of Standard Oil

"Not only do you have to have content in your digital and inbound real estate marketing strategies, but content that gets an LOL, gets read, noticed, shared, clicked, and commented on is how YOU make a human connection in today's noisy, multi-device world." –

Laura Monroe, Real Estate Brand Strategist

"People are living longer than ever before, a phenomenon undoubtedly made necessary by the 30-year mortgage." –

Doug Larson, Columnist

"The best time to buy a home is always five years ago." –

 Ray Brown, Jazz Artist

"Buyers decide in the first eight seconds of seeing a home if they're interested in buying it. Get out of your car, walk in their shoes and see what they see within the first eight seconds." –

Barbara Corcoran, Real Estate Entrepreneur & TV Personality

"Don't wait to buy real estate. Buy real estate and wait." –

Will Rogers, Actor

"You are not buying a home. You are buying a lifestyle." –

Sarah F. Findel, Global Real Estate Advisor, Engel & Völkers

"The best investment on earth is earth." –

Louis Glickman, Real Estate Investor

"Buy land. They're not making it anymore." –

Mark Twain, Author
Share any other good words of wisdom about real estate in a comment below or on Facebook or Twitter!