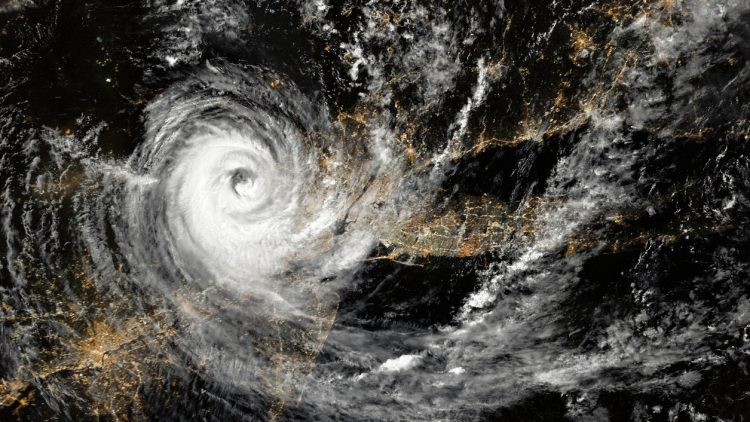 It's been a year since Hurricanes Harvey, Irma and Maria did their damage, but the repercussions are still being felt.
Typically, between June and November (the official hurricane season), storms wreak havoc on the Atlantic-area geography, some being more damaging than others. Even the most sophisticated technology cannot predict the unpredictability these storms usually bring — they can change course, increase force, or even just peter out despite the most confident forecasts.
The 2017 forecast was particularly tragic. In all of record-keeping history, three of the five most costly Atlantic hurricanes took place last year: Harvey, Irma and Maria (official record keeping began in 1851). Before that, the "winner" was Hurricane Katrina, in 2005. In fact, Harvey and Katrina are tied with the dubious title of being the costliest tropical cyclones on record.
In the wake of the 2017 hurricanes, the property damage and repair costs were insurmountable. The three hurricanes together caused at least $282.16 billion worth of damage.
Hurricane Harvey
Intense rainfall in the Houston metro area caused flooding and brought between 24 trillion and 34 trillion gallons of water, which is practically Biblical proportions. The flooding displaced more than 30,000 people and sparked more than 17,000 rescues. Harvey caused 88 deaths, 62 of which were caused by wind, rain, and floods. Twenty-six deaths resulted from "unsafe or unhealthy conditions," which include the loss or disruption of medical care, utilities and transportation.
Hurricane Irma
Irma was the first hurricane of that season to be declared a Category 5 storm, and was reported to be the most intense hurricane to strike the continental U.S. since Katrina. Irma caused 134 deaths (49 direct, 85 indirect). It also became the top trending Google search term for the entire year of 2017.
Hurricane Maria
Maria arrived only two weeks after Irma, and was another Category 5 hurricane. Of all the storms in 2017, this one was considered the deadliest. It was also the worst natural disaster on record for Puerto Rico and Dominica. During the course of the storm, electricity was cut off to 100 percent of Puerto Rico, and its people had limited access to clean water, food and supplies. Even as late as 2018, power, food, medicine, clean water, fuel and other supplies were limited. An estimated 4,645 deaths are linked to Maria and its immediate aftermath.
Bloomberg Business pegged the combined total damage from all three storms at about $202.6 billion. The Insurance Journal ranks the 2017 hurricane season as the costliest ever.
According to the website for the Federal Emergency Management Agency (FEMA), so far, more than 4.7 million disaster survivors registered for federal assistance with FEMA – more than all who registered for hurricanes Katrina, Rita, Wilma and Sandy combined.  To respond to the historic demand, FEMA expanded its call center capacity by tenfold, and increased the number of home and property damage inspectors fourfold.
As of the end of the 2017 hurricane season, FEMA has placed more than $2 billion in disaster assistance into the hands of disaster survivors to help them recover from these events.  As of mid-November, National Flood Insurance Program (NFIP) policyholders filed approximately 120,000 claims, resulting in payments totaling more than $6.3 billion.
The National Flood Insurance Program (NFIP) must be reauthorized by November 30, 2018. Periodically, Congress must renew the NFIP's statutory authority to operate. The President signed legislation on July 31, 2018 to extend the program's authorization to November 30, 2018 (we'll keep you posted).
The 2018 hurricane season, which is well underway, is predicted to see at least 14-18 named storms on the eastern seaboard. Hurricane season for 2018 began on June 1 and ends November 30.
According to Forbes, separate forecasts from North Carolina State University and Colorado State University predict there will be between 14 and 18 named storms on the eastern seaboard this year. Colorado State predicts seven of those will be hurricanes; North Carolina State believes that number to be between 7 and 11. That's above average in both scenarios. The Weather Channel predicts 13 named storms and six hurricanes, at least two them categorized as major.
Click here to read our blog post on the flood insurance reauthorization update.

Click here to discover how eCommission can help you fortify your cash flow.