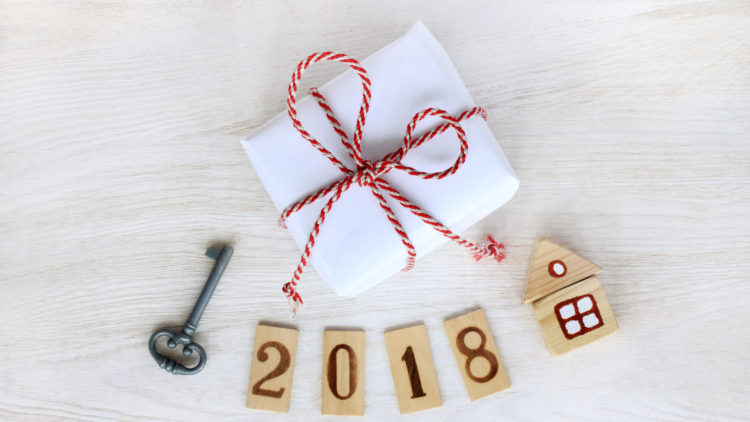 As we look ahead to 2018, you should still be feeling good about the real estate industry. A number of important economic factors will continue to make housing a profitable profession, but there are some areas of concern that you should be wary of as you craft your long-term business plans. The following are the biggest takeaways from the real estate market as we begin the new year.
A strong economy will continue to drive the housing market
The stock market is at record highs and so is the consumer confidence, a strong indicator of whether people are in the mood to buy a home, is soaring. Wages have still not climbed as high as many middle-income families would like, but people generally aren't worried that they're going to lose their job. As a result, they're willing to take the risk on a mortgage.
The supply crunch persists
Zillow reports there are 12 percent fewer available homes now than a year ago. The shortage of housing continues to push home prices up and make it harder for first-time buyers to find a home they can afford.
Remodels and renovations will become more popular
In a tight housing market, homeowners are tempted to turn a profit on their house and upgrade in terms of size or location, but they may also be concerned about the prospect that they won't be able to buy a home themselves once they've sold theirs due to the fierce competition among buyers.
In that context, remodeling can seem like a safer bet. Instead of moving to a larger home, many will opt to build an addition.
Prices will continue to rise, but more slowly
Svenja Gudell, chief economist for Zillow, predicts that home prices will rise 4.1 percent in 2018. That's better than average, but it's significantly lower than the 6.9 percent growth the housing market is currently on pace to achieve for 2017.
Slow population growth
Nothing drives demand for new housing better than new people, and the country isn't producing a lot of them these days. The U.S. population only grew 0.7 percent this past year, the smallest increase in 80 years. That is a result of a low birth rate and a relatively low rate of immigration into the country.
The tax bill?
It's not yet clear how the tax bill would impact the housing market. REALTORS® and home builders are concerned that the increase in the standard deduction will make it less likely that people will take the mortgage interest deduction. The result could be that fewer people will feel a strong incentive to buy a house in the coming years.
Other provisions of the tax bill are expected to hit high-tax states, such as New York, New Jersey, California and Illinois, particularly hard. Some analysts have predicted the effect could send home prices in those areas tumbling.
What are your thoughts on the real estate market going into 2018? Tell us what you think in a comment or share your thoughts with us on Facebook or Twitter!