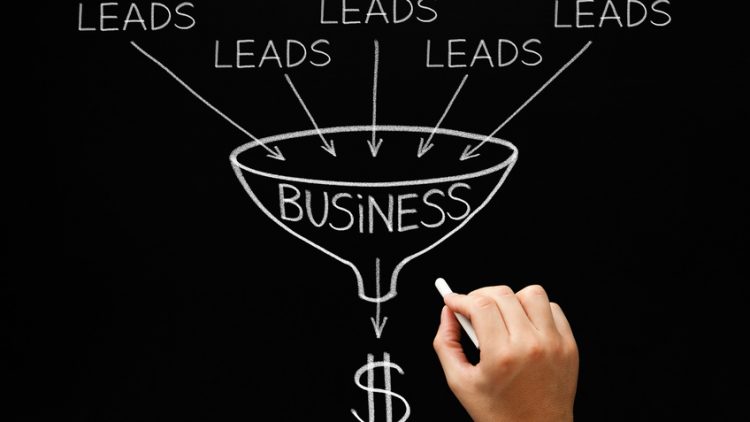 With summer officially over, school back in session and football about to kick-off,  it's also prime time for real estate agents to begin attracting new leads that always pick up in the fall.
Are you ready to kick-start your lead generation strategy? Here are 21 ways to generate 30 leads in 90 days:
1. Network, network, network
If you want to meet new people in the community it's time to kick your networking into full gear. Attend networking events of all kinds in your community. Even mingling with other agents to get an idea of where they're finding prime leads is beneficial. Bottom-line: you have to network to get work.
2. Stay on top of social media
Social media is easiest way to market yourself and increase your online presence. To make the most out of your social media, you should consider posting to Twitter three times a day, Facebook once a day and Instagram once or twice a day. Make sure you're posting high-quality photos of homes you are selling or recently sold. Pictures can speak volumes about you as an agent, and they are breadcrumbs back to your website.
3. Hit up your referral network
Reach out to people in your network to see if they know anyone looking to buy or sell. You never know who your network knows and periodic phone calls, emails and coffees with your referral network helps you stay on their minds.
4. Give and take
Life is not always about taking what you want when you want it. You create tremendous goodwill in a community (some call it good karma) by helping out others in need. Find a way to connect into your community and give back — a local charity, place of worship, or school. Volunteering puts you in contact with others in your community and provides a way to create deep relationships based on a mutual desire to give back.
5. Cold calling
It may not be your favorite thing to do, but it's time to kick your nerves to the curb and pick up your phone. If you don't feel like your cold-calling skills are up to par, grab a friend, co-worker or spouse and practice your script. Over time, getting around a prospect's defenses will get easier and you'll have more appointments than you ever dreamed.
6. Neighborhood flyer
Don't underestimate the power of a good old-fashioned flyer. Posting an informative flyer once a month in your targeted community makes you an accessible option for anyone passing through, whether they're a homeowner, home seeker or home lessor.
7. Freshen up your website
Take a look at your website and make sure everything is current and updated. Post photos of homes you've recently sold as well as ones currently for sale. Update your bio if you've made significant changes to your team or achieved a sales milestone.
8. Keep your car clean and sparkling
As an agent you know better than most that first appearances make a big impression. The last thing you want to do is park at your local grocery store in a car that looks like it just rolled through a mud puddle. Keeping your car squeaky clean means you are ready to make the best impression possible when it's least expected. Don't forget to keep the inside clean, too. Nobody wants to see last week's fast food wrapper on the back seat!
9. Inspiration from a real estate book
Pick up your favorite real estate book or head to a business blog – whatever inspires you. A quick scan of an enlightening passage or informative article can get you back in the field with more motivation and drive. Scribble a favorite quote and post it on your vanity mirror or in your business planner to inspire you throughout the day.
10. Exercise
How are you going to go out and find leads if you're low on energy? Going for a run or hitting the gym will boost your energy as well as your mood, and nothing attracts new clients like a positive mindset and attitude.
11. Email campaign
Another way to capture those leads is through their inboxes. Send out an email campaign with a call-to-action, high-quality photos and your contact information. Don't have an email list? Add a newsletter button to your website to capture their information.
12. Time management
Maybe you're struggling to find leads because you're swamped with work and having a hard time prioritizing. If that's the case, sign up for an online course on time management.
13. Court FSBO clients
Yes, FSBO prospects would rather sell their house without an agent but it's not too late to change their mind! Approach the seller by persuading them that you are the right real estate agent for the job and can help them get the right price for their house.
14. Research other successful agents
Imitation is the best form of flattery, so why not learn from the agents who are killing it? Look into what other successful agents are doing differently (Facebook, videos, networking, cold calling, etc.) and maybe you'll pick up some winning tips on lead generation.
15. Join real estate organizations
Local real estate groups are another great way to meet your peers and learn from them. Joining an organization is just another chance to practice networking, meet new people and grow as a professional.
16. Direct mail
Send your information directly to potential client's mailboxes. Lead potential clients back to your website by including a call-to-action and your contact information.
17. Open houses
Is there a better time to find potential clients than at an open house? Gather everyone's information who walks into the open house and get to know their current situation. Are they looking to sell their house soon? Do they already have an agent? Do they mind if you stay in touch with a monthly newsletter? And if nobody shows up, just walk around the home doing a Facebook Live tour!  You never know who might see it.
18. Local ads
Placing an ad in the local paper or on a frequently visited website will make your information readily available and placed in front of many potential buyers and sellers in your community.
19. Door-to-door
Feeling bold? Try knocking on doors in your targeted neighborhood. You never know who may be looking to sell in the near future, and they're more likely to remember the agent who showed up at their door than one they never met.
20. Meet one new person a day
Make it your goal to meet someone new every day. Whether that's by working from the local coffee shop, going to happy hours or attending your child's afterschool event, you're bound to expand your network!
21. Find an accountability partner
Most importantly, if you're serious about generating leads in a certain time frame, hold yourself accountable. Set a plan and follow through. If that means having someone to hold you accountable, then find yourself a partner and get started!
How do you generate leads? Let us know in the comments section below on Facebook or Twitter!