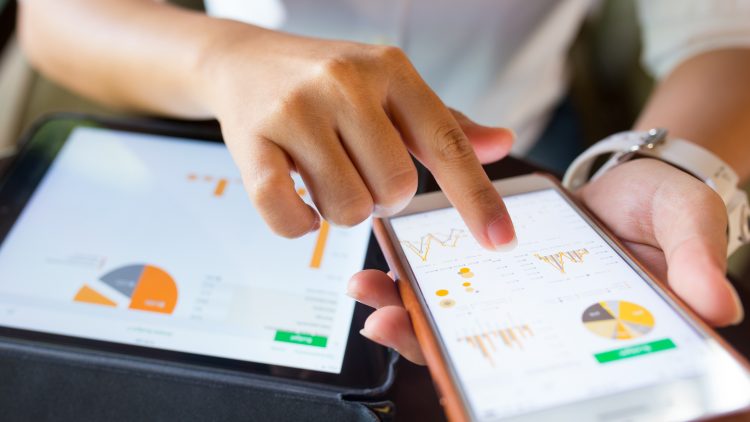 There is no turning back the tide – business is migrating to the smartphone, and the applications being developed are specifically designed to make your life easier. In fact, apps are becoming more user-friendly and helpful in growing (and satisfying) your client list. Most importantly, they can help you during every step of the buying or selling process.
Here are just a few of the apps that can help you streamline, organize and boost your business, right in the palm of your hand:
Cloze
Automatically keeps track of your email, phone calls, meetings, documents, and social media (Linkedin, Facebook and Twitter). No more tedious data entry. The platform organizes it all for you by contact, company, meeting, and more. It also updates your contacts' info, and its learning algorithm automatically prompts you when it's time to reach out, so you'll always be on top of your customers and your pipeline.
Expensify
Keeps track of every step of your expense reporting process, from receipt scanning to reimbursement. You'll receive expense reports in real time, and you can determine which expenses require a manager's review and approval. Any changes made in your accounting system – from new expense accounts to employees and departments – are automatically synced with Expensify in real time.
Docusign
Displays your electronic signature digitally when you're approving a purchase, closing a sale, signing an agreement, on any device. This replaces faxing, scanning, and overnighting documents. It's used by more than 300,000 companies and 200 million users in 188 countries. The platform includes a real estate plan that can be used by an entire brokerage.
Facebook Ads Manager
Helps you organize and manage the ad campaigns for your listings, for both Facebook and Instagram. This all-in-one tool helps create your ads, helps determine where they will run, and tracks how well your campaigns are performing. You can also select your audience and receive push notifications. It's user friendly for any experience level, and lets you make changes while on the go.
Facebook Live
Is a video streaming platform that allows you to connect with your customers – and create new ones. Show off your latest listings, establish yourself as a thought leader, answer questions, and show that you are well connected to the community. Your followers will receive push notifications when you're ready to go live, while the Facebook News Feed will let new followers discover you too.
Matterport
Allows you to give three-dimensional virtual tours of your listings, allowing your clients to explore a place as if they were really there. The interactive 3D and virtual reality experiences – as well as its print-ready 4K photography – looks incredible and is very easy to use. You also have the option of hiring a "service partner" if you would rather not create the experience yourself.
Real
Is an app that also functions as a brokerage. It uses technology to provide marketing materials, contracts, platforms, lead management, listings, and support. You can create comparative marketing analyses for your clients in just one click, as well as client messaging, notes and tasks, and information management – right from your app. You can also find all the listings available in your area, and connect with other agents. It's not yet available in all states, but click here to find out if your state is on the list.
Salesloft
Helps organize your sales team's process, from emails and phone calls to integrations and analytics. It's easy to setup and customize, and works seamlessly with Salesforce, so there is no double work. Also included is a call coaching feature, which allows you to monitor live calls and coach your team in real time, from anywhere.
Yesware
Allows you to track the sales emails you send, with open and reply rates, attachment opens and presentation pageviews. This data will help you hone the most effective message to your clients and leads. It also works with phone calls and integrates easily with Salesforce, Gmail and Outlook.
Have you used any of these apps?  If so, which one? Comment below or tell us on Facebook or Twitter!
Click here to find out how eCommission can help you simplify your cash flow needs.