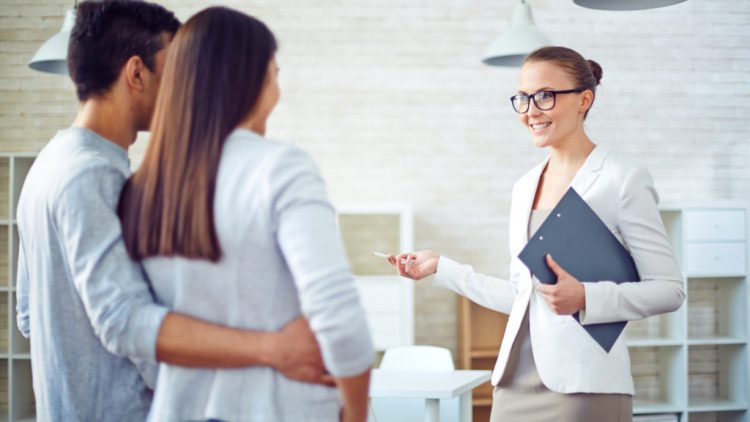 In the next few years, the regular drumbeat of "Millennials don't buy real estate, they rent" will start to fade, and that common thinking will begin to reverse. You'll want to be there when that happens, but the same old sales pitch and process is not going to cut it with this generation.
As of April 2016, the Pew Research Center reported that Millennials are now the largest living generation in the United States, surpassing Baby Boomers. Millennials, numbering around 80 million, are usually described as being born between the early 1980s and the early 2000s, and they're now just starting to establish careers, settle down and have children. However, their lifestyle and worldview is quite different than what we've been accustomed to.
Here are a few things to keep in mind when selling real estate to younger people:
Get digital
Millennials live online and on their phones. They often think with their thumbs, scrolling and swiping, with a minimum of focus. You will need to capture their attention quickly, and always online, which means Instagram, Facebook and Twitter. Your property photos have to capture their imagination immediately – appearance (home staging) is everything to them. Also consider starting a blog on your website, giving advice and guidance, as Millennials are always looking to learn online. They welcome help.
Get three dimensional
Millennials want experiences; give them a virtual tour of your property so that they can see the home through their own eyes, before they even show up in person. In the last few years alone, virtual reality technology has become extremely sophisticated, but also more user-friendly. Click here to consider some options.
Get smart
Upgrade all appliances. Used or outdated appliances do not appeal to Millennials. They live by and from their phones: they're looking for USB outlets, smart thermostats, lighting, refrigerators and security systems. They want their speakers in their walls and ceilings, not standing on the floor; they want their window blinds and shades motorized, and their lawn sprinklers automated. There is no bucking this tide – it has become the new standard.
Forget McMansions
No property is more out of sync with Millennials than large suburban houses with large spaces. Today, smaller is cooler, as is a smaller parcel of land. To Millennials, townhouses carry more weight than split levels.
Be move-in ready
Think "turn key." As a general rule, Millennials are not interested in fixer-uppers, used fixtures, or big renovations. They want their homes to be ready for them when they arrive, particularly with open spaces, big kitchens,  dedicated workspace,  and strong WiFi. In fact, something as seemingly minor as cell reception and WiFi signals could be the deciding factor when Millennials buy homes.
Be eco-friendly
Millennials give great consideration to social consciousness and giving back. A green lifestyle and sustainability appeal to them, particularly solar energy, bamboo flooring and cabinets, and more energy-efficient heating.
Think "live/work/play"
Millennials integrate their work and home lives, and they want it all within walking distance. A home in the suburbs – dependent solely on automobiles – may be a harder sell than an urban mixed-use environment where residents have access to living, working, and bars and restaurants, all nearby. Be sure that the properties you market to Millennials have a high walking score.
Be transparent
Millennials have been weaned on Google and social media, so don't even think about fudging facts or numbers when selling to them. They'll do their due diligence and check up on your information with a simple Internet search. Being truthful, transparent and forthcoming about the property will earn respect and keep the business relationship alive. Millennials are truly better informed than any other generation in history.

What insight do you have when selling to Millennials? Tell us about it in a comment below or on Facebook or Twitter!