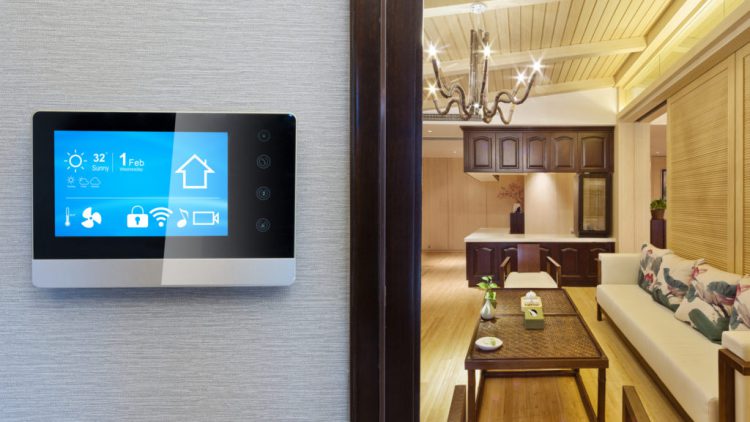 The hip way to refer to smart technology is "the internet of things," or IoT. This allows devices in the home to communicate through software and a central network. These devices can be operated and controlled from a phone app, from anywhere (even outside the home). They can help choose and program preferences, settings and security, and help save energy.
You'll be finding smart technology more and more throughout both old and new homes, from refrigerators and stoves to washer/dryers, security systems, lawn sprinklers and even window blinds and crock pots. Also think keyless doors, adjustable lighting and motion detectors that can turn on air conditioning or heat only when you're in the room.
Even if you don't consider yourself a techie, you're going to have to learn to love and embrace smart technology — and include it in your walkthroughs.
Google's recent $3.2 billion purchase of Nest Labs, Inc. should tell you that smart homes are transitioning from optional to mainstream. Nest Labs makes smart thermostats and smoke alarms (also collects information about individual homes and energy usage).
A Coldwell Banker Real Estate Smart Home Marketplace Survey reported that nearly half of Americans either own or plan on installing smart home technology. Seventy percent of those who have this type of technology in their home said that they would be more likely to buy more smart home products.
What may interest you the most: 72 percent of homeowners aged 18 to 34 would actually pay thousands of more dollars for smart home features.
Smart technology does not only appeal to Millennials. Inman found that Baby Boomers highly value wireless security systems (7.1 percent), smart lighting (6.3 percent), and integrated home technology, which includes smart thermostats and lighting that can be controlled by a phone app (6.2 percent).
This technology could appear intimidating at first, but consider this checklist when including smart technology in your home sales:
Take the time to learn
The more you know, the more sure you'll become when selling the home. You want to show off the technology like a boss, being in total control of how it works. Don't be afraid to ask questions of owners, or find a Millennial to explain it all for you.
Know the features and advantages
You're not only selling the property; you're selling its technology. Ask the owners what they love about their smart devices. Most of the answers will involve convenience and energy efficiency, and those are good selling points.
Get accustomed to actually using the technology
Ask your clients if it's okay for you to try it, and give it a few practice runs before you show the house.
Be sure the smart technology is for sale
Confirm that the owners aren't taking any of the devices with them.
Make a list
Ask the owners to create a list of all the smart devices in their home. Some are obvious, like refrigerators and garage doors, but some may be more difficult to recognize, like light bulbs or security systems.
Collect owner's manuals
Ask the owners to gather and leave behind any owner's manuals for the new occupants to review. Create a source of online information for each smart device, including manufacturer information.
Update codes and access
Make sure the sellers are able to update smart device access to account settings and logins. Before the new occupants arrive, reset the device to factory settings, giving it a blank slate for new users. This will also protect the previous owners' information, settings, and preferences. Most smart home products allow the current user to delete the system or the account.
Share the warranty and customer service contacts
Make sure the current owners transfer this information to the new owners, who most likely will have to create a new account and officially update the devices. Make sure the warranties are transferable.
Do you have any experience in selling homes with smart technology? If so, what tips do you have to add? Comment below or tell us on Facebook or Twitter!

Click here to find out how eCommission can keep you smart about your cash flow.