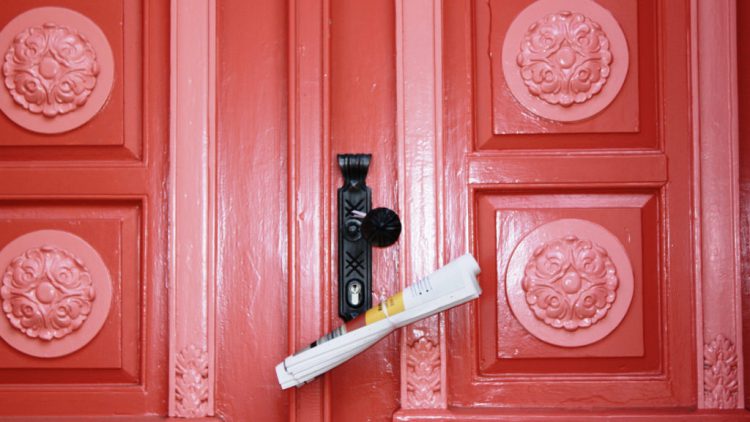 It's a belief that, on the surface, it seems to make sense: direct mail marketing is dead. It was killed by the Internet.
Here's how direct mail is defined: it's the practice of sending mail to a target list of prospects. The goal is to have a small percentage of them respond to that mail. The logic: that small percentage responding to your mail will more than make up for the expense of the mailing. It's a game that has been played -and won- for decades.
It's true that there has been a drop-in response rate over the last decade. However, direct mail is still a marketing force to contend with. The Direct Marketing Association (DMA) analyzed Bizo and Epsilon data and discovered that direct mail achieves a 4.4 percent response rate. Compare that to only 0.12 percent for email.
The DMA found that direct mail response rates are 10-30 times higher than that of digital. Part of the reason may be that digital inboxes are often cluttered with spam and unsolicited emails; old-school mailboxes may be less cluttered these days. So recipients may be more receptive to the message.
It may be a difficult logic to grasp: people are becoming increasingly dependent on digital communication and going paperless. However, digital advertising space is becoming intensely overcrowded – people are not paying as much attention, and they are often using ad blockers to keep the appeals away. That's why a well-produced direct mail postcard, flyer or mailer may have a bigger impact
Of course, direct mail is still more expensive than digital email. The DMA report found that email had the highest return on investment (ROI), which was $28.50. Compare that to traditional direct mail, which has an ROI of just $7.
Other negatives to consider regarding a direct mail campaign may be the design of the piece. If it looks unprofessional, amateurish, or unclear in its message, prospects may choose not to open it or read it. Another concern is speed: some property situations are time-sensitive, and the sellers may not have the time or patience for you to create a piece, mail it, and wait for a response. If the information or circumstances change, you may have to start from scratch with a new mailing.
Although, direct mail marketing continues to thrive because of its solid track record. The success of direct mail marketing may even be primal. The UK Royal Mail's study – The Private Life of Mail – found that giving, receiving and handling tangible objects remain deep and intuitive parts of the human experience.
A direct mail piece also feels more personalized; the prospect may feel like they are receiving a personal offer. The many ways to design a direct mailing piece (envelopes, booklets, gloss, matte, colors and shapes) can often have more appeal than an email ad or email blast.
You may have particular success with direct mail if you're marketing to Baby Boomers, many of whom still think of the daily mail delivery as a regular part of their day. In fact, many of them may check their mailbox more than they normally would check their email.
This might be the most surprising finding of all: the United States Postal Service (USPS) conducted a study that concludes that Millennials' preference for political advertising was through direct mail, not digital. At least 42 percent of Millennials prefer direct mail political ads to online ads, with 38 percent preferring both equally.

Are you surprised by these stats about direct mail marketing? Share your thoughts in a comment below or tell us on Facebook or Twitter!
Click here to find out how eCommission can keep your cash flow up to date.