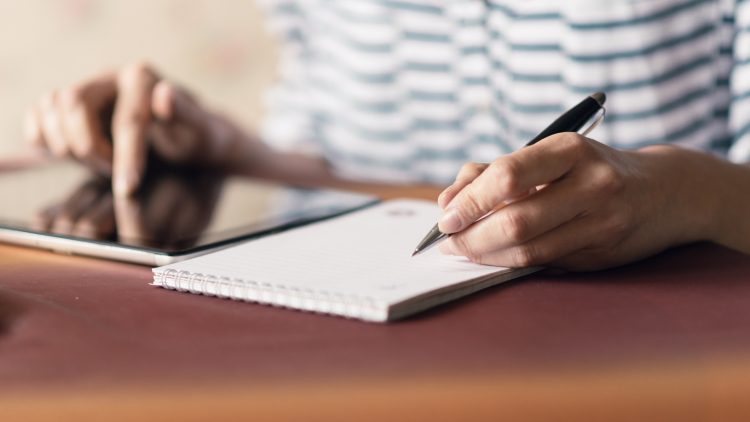 Life can be hectic. Really hectic if you are a busy real estate agent always on the go between home showings, networking events and client meetings.
One of the best ways to mentally declutter and become more efficient at what you do is to make use of the many productivity applications on the market.
Here are some of the most notable 'life hacking tools' we found to help you get more organized in 2017:
1) Manage tasks
Using a task management application like Todoist is a fantastic way to not only organize your life but it also allows you to actually measure how productive you really are. With Todoist you can easily add projects, sub-tasks, notifications and visuals. You can also collaborate with others in real-time if you're working in a team. The app even helps you visualize your progress so you know whether you're on track to reach your goals on time or need to kick it into high gear.
2) Take notes
With an app to take notes, like Evernote or OneNote, you can record anything from fleeting thoughts to important ideas that could lead to your greatest successes. Real estate professionals tend to have a lot on their plate, so making note of your thoughts and ideas when they happen can help you follow through on your most brilliant ideas.
If you don't want to download and learn a new app for quick memory reminders, you may want to use the "notes" app on your smartphone. It's quick, easy, and always there at the ready.
Or — brilliant idea coming! — how about you carry a pen and pad of paper for when inspiration strikes? These days we get to sidetracked by the latest whiz-bang technology that we forget the secret to a 'life hack' is just as simple as putting pen to paper.
3) Silence the smartphone
Owning a smartphone can be distracting to anyone trying to get more done in less time. Let's face it, there are times when it just makes sense to turn off your phone's notifications so you can fully focus on an important task at hand. Thankfully you have the option to do this, whether you're an iPhone or Android user.
If you own an iPhone, you can prevent your phone from sending you distracting alerts by going to Settings and turning on the "do not disturb" setting.
If you're using an Android, simply go to the Quick Settings app and click "do not disturb". After this, choose whether you prefer total silence, alarms only or priority notifications only. You can leave it on this for either a certain amount of time or until you turn it off.
You'll appreciate the silence!
4) Simplify your calendar
Several apps now allow you to schedule your life's activities easily and efficiently. Google Calendar is a great option for those who want to interactively manage a schedule seamlessly over the web and a smartphone.
Bonus calendar tip! Google Calendar is compatible with several other apps like Evernote and IFTTT to give you even more organizational horsepower. Google Calendar allows you to schedule meetings for yourself, invite others and even set up a group calendar that everybody can see and update.
Double bonus calendar tip! Another cool app that syncs up with Google Calendar is Doodle, which allows you and others you invite to vote on a possible meeting date in order to schedule your time more efficiently. You can tell your team members or clients to check out your availability on Doodle then request the best time to meet based on your schedule's current openings.
Do you have any life hacking tools that have worked well for your real estate business? If so, please feel free to share here or on our Facebook page or Twitter feed.