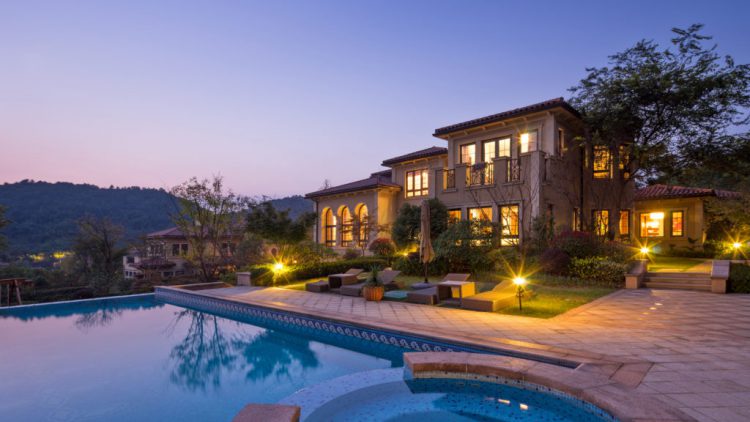 For the luxury market, 2018 will be a year of adjustments, according to the luxury-watch website Mansion Global. The rewriting of the United States tax code is one of the major reasons for the changes.
The American tax code has experienced its biggest overhaul in decades, particularly affecting foreign investors and second-home buyers in the luxury market. Congress is imposing limits on tax deductions for property taxes and interest on mortgages.
The new tax law limits your deduction for state and local income and property taxes to a sum total of $10,000 ($5,000 if you're married and file a separate status). The tax reform preserves the capital gains inclusion; it also reduces the maximum amount of mortgage debt to acquire a first or second residence that allows you to claim itemized interest expense deductions, from $1 million (or $500,000 if you're using married filing separate status) to $750,000 (or $375,000 if you use married filing separate status).
States like New York and Connecticut will feel the pinch in the luxury sector, with a removal of tax deductions for state and local income tax. States like Florida — with no state income taxes — may benefit as a result.
In fact, the state with the largest increase in luxury sales in the fourth quarter of 2017: Florida. It averaged an increase of 25 percent year-over-year. Within the state, the greatest increase in luxury sales: Sarasota and Delray Beach. Also experiencing strong growth: Enterprise, Nevada and Roswell, Georgia.
New York luxury sales increased by 7 percent in 2017, but that may be due to sellers lowering prices. According to appraisal firm Miller Samuel, the city's median sales price was down 6 percent — to $6.42 million in the third quarter.
Olshan Realty predicts bigger sales as well as bigger discounts to continue in 2018.
The power markets to watch in 2018 have been identified by Coldwell Banker Global Luxury.  The top buyers' markets are Boca Raton, Miami, Park City, Santa Barbara and Scottsdale, while the top seller's markets are Denver, Nashville, San Francisco, Seattle and Silicon Valley.
According to Redfin, luxury home prices rose 7.4 percent year-over-year to $1.76 million in the fourth quarter of 2017. Non-luxury homes saw a 6 percent year-over-year increase, to $333,000. Inventory for homes priced at $1 million and above fell by 23.8 percent year-over-year. That's the third consecutive quarter of decline. Also suffering: homes priced at $5 million and above, falling 23.4 percent from 2016.

Click here to find out more about how eCommission can help you keep your cash flow steady.