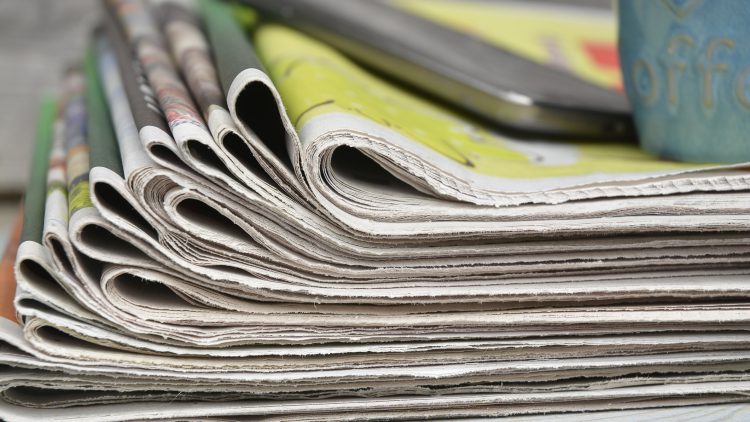 Digital advertising is clearly no fad — it's here to stay, for sure. However, good, old-fashioned print advertising cannot yet be counted out.
The debate rages on, even as small neighborhood newspapers continue to die out and advertisers move en mass online. Of course, most print newspapers have an online component these days, as media continues to contemplate how to update and fine-tune their business models.
The National Association of Realtors® (NAR) reports that more than 90 percent of homebuyers begin their search online; only 27 percent say that they bought a property they saw in the newspaper.
What remains about print: it's still an exclusive medium, and the bond between devoted reader and print newspaper remains strong. Also, local print media allows Realtors® to stay connected with local prospects, at what remains a minimal cost.
Digital advertising tends to focus on converting customers and clients at the point of purchase rather than engaging them earlier, before they're even aware that they may be interested in what you have to sell. Print advertising is still very good at tapping prospects on their shoulder and building brand awareness at an earlier stage.
Digital advertising has been plagued with fraud, hacking and shady advertisers. Print advertising is still generally considered "the real thing."
As "fake news" continues to be debated, it is largely associated with online content, and ads that appear alongside what may be deemed as fake could also be considered disreputable.
Print vehicles continue to demand more attention from the people who make an effort to read them, and offer a more connected reading experience.
Of course, much of the divide is generational. Older people tend to continue to read newspapers (the joke goes: "do younger people even know what a newspaper is?"). If you're marketing to Baby Boomers, downsizers, and even luxury buyers, print media may still be the way to go.
According to the NAR, adults ages 45 to 64 show slightly higher usage of magazines than those in other age ranges, and 32 percent of adults over 65 are likely to use newspaper ads in their search (as opposed to 23 percent overall).
A recent study by Millward Brown Digital found that — after looking at 150 case studies involving consumer packaged goods, brand awareness increased as much as 15 percent when print was added to the marketing mix. Also discovered: message association, brand favorability, and purchase intent increase when print ads are part of a campaign. In fact, purchase intent increases 17 percent when magazines are part of the media mix.
Looking at 1,400 ad campaigns from 2004 to 2015, Nielsen Catalina Solutions found that the return on ad spend (ROAS) for print magazines was higher than digital display, television, mobile and digital video. For every dollar spent on print magazine ads, brands received a $3.94 return. This return is higher than the second-best media channel — digital display — which earned a ROAS of only $2.63.
The ultimate answer, it seems, is synergy. Print and digital advertising can work together, joining forces to create an even more powerfully effective ad campaign.
One more consideration: Warren Buffett and his company, Berkshire Hathaway, have bought both large and small newspapers, now managing 31 dailies and 50 weeklies.

Click here to discover how eCommission can keep your cash flow on the straight and narrow.