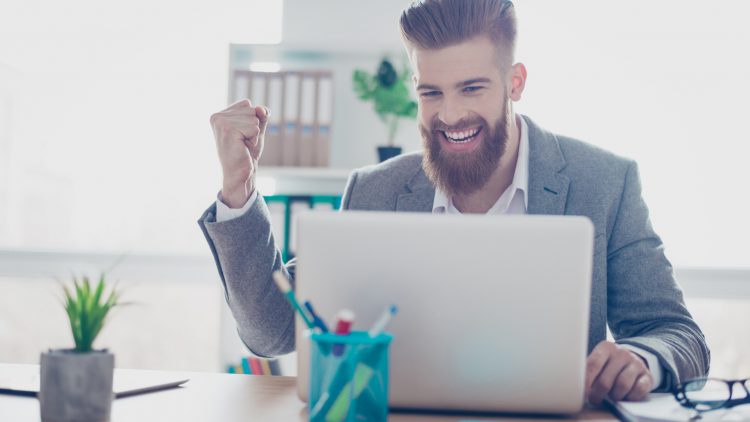 Reading inspirational quotes on a daily basis is a no-cost way to keep motivated and proactive. They can serve as a quick solution if you're feeling defeated or disillusioned, and may give you the inspiration you need to get back up and working toward your goals.
Working in sales is a "self-starter" occupation, but sometimes that is easier said than done. Quotes like these can also help to deal with a very common problem — procrastination. They can light a fire under you and get you moving faster. In the long run, if you apply the logic to your own daily routine, these words of wisdom can literally change your life.
Motivational quotes can serve as a mantra, especially if they resonate with you and you read them more than once (perhaps a few times a day). A motivational quote that gets repeated and energizes your mind in a positive way can act as a daily affirmation.
If you find its inner meaning and arrive at a deeper understanding, the quality of your life and success in your career can greatly improve.
Here are just a few thoughtful motivational quotes from sales leaders and experts that may change your daily path in real estate:
"People only buy when they feel safe. Salespeople need to help prospects feel safe by coaching them, advising them, and counseling them through their buyer's journey. You're not interrupting or convincing, but educating instead."
– Mike Lieberman, CEO of Square 2 Marketing and co-author of The Inbound Sales Effect
 "The biggest mistake is thinking there must be a winner and a loser in every negotiation. To improve your results and the durability of any agreement, understand the WIIFM (What's In It For Me) for all parties involved."
– Linda Swindling, CEO of Journey On
 "Teaching is the new selling."
– Jim Keenan, CEO and President at A Sales Guy
 "The number one rule of salespeople is to listen to your audience."
– Gary Vaynerchuk, Entrepreneur and Cofounder of VaynerMedia
 "Treat objections as requests for further information."
– Brian Tracy, Motivational speaker and Self-development author
"High expectations are the key to everything."
– Sam Walton, Founder of Walmart
 "If you work just for money, you'll never make it. But if you love what you are doing, and always put the customer first, success will be yours."
– Ray Kroc, Founder of McDonald's
 "Success seems to be connected with action. Successful people keep moving. They make mistakes but they don't quit."
– Conrad Hilton, American hotelier and Founder of the Hilton Hotels chain
 "You don't close a sale; you open a relationship if you want to build a long-term, successful enterprise."
– Patricia Fripp, Motivational speaker and Author
 "Begin by always expecting good things to happen."
– Tom Hopkins, Sales training expert

Click here to discover how eCommission can help you maintain and strengthen your cash flow — keeping you inspired and motivated.