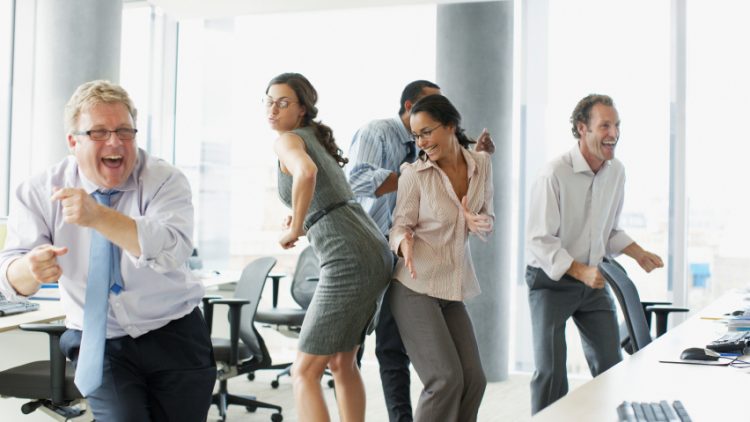 So you finally closed that big deal and you are on cloud nine. Not sure what to do next?
We already wrote about 10 songs to celebrate success. Who doesn't love a good song after a successful sale, right?
Ah, but you have not really, truly lived unless you have broken into a happy dance after a major sale or winning a great new lead. Even here at eCommission we love to shake and shimmy every time one of our blog posts hits more than 1,000 views.
So, without further ado, here are 5 happy dances to inspire your next moves!
1) Shake shake shake
Look at Cam from Modern Family shaking it up! This is one of those subtle moves you can break out in the office without drawing too much attention.
2) Seinfeld dance
Follow Jerry, Elaine and George's lead and throw your hands in the air and make crazy stationary steps. Why? Because it looks too fun not to!!
3) Robo happiness
If you think you have the right kind of body coordination, you will love the robo move. It shows a bit of sass and confidence that can fit the moment perfectly.
4) Row the boat
What's not to love about row the boat? It's easy for everybody yet with the right hip shake and head turn you can make it seem like you own the dance!   
5) Walkin' walkin'
We're not aware of any person on the planet who can match Conan's walkin' moves. Key to pulling this off? The hair!!
So there you have it. Five happy dances to get your body in synch with how you feel inside. Did we miss any? Let us know in a comment, on our1 Facebook page or on Twitter.