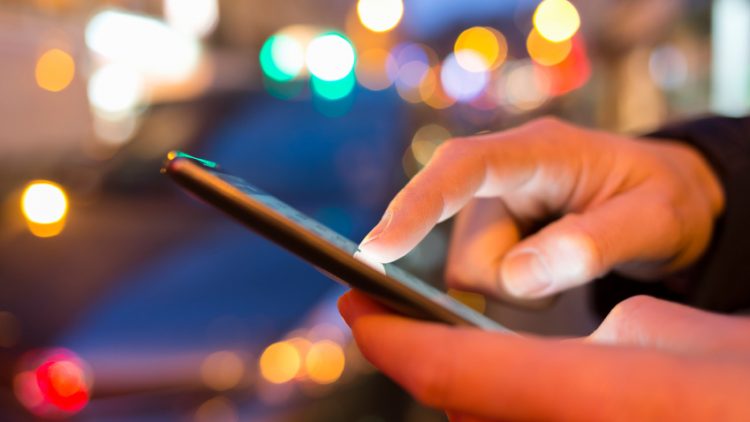 Real estate agents work long days and are constantly on the go. Mobile device applications (apps) are critical to the success of agents today because they never know where they will be when they get an offer or a call from a new prospect. It's a big reason why we decided to search out and recommend five mobile apps that can make the lives or real estate agents easier and more efficient in 2016.
Scanning receipts for business lunches, documents, bills, contracts and any other important document can be a tedious task when done through a regular desktop scanning process. This app allows you to easily scan all your documents to .pdf and save them in the cloud, whether in DropBox, EverNote, OneNote or Google Drive. Prepare to be impressed.
Platform: iPhone/iPad & Android – Price: $2.99
2) Real Alert
Real estate agents potentially run the risk of encountering threats to their personal safety on the job whether doing a private showing or holding an open house. Being able to quickly call for help [internal link to safety blog] is one way you can keep yourself safe. This app was developed by Austin, TX real estate agent Michelle Jones and allows you to sound an alarm, quickly call 911 and locate a nearby E.R. You can even record any information about the criminal to the phone app and it can be shared with others or local law enforcement officials. It's hard to put a price on safety but at $4.99 it's well worth the extra peace of mind.
Platform: iPhone / iPad & Android – Price: $4.99

3) Dotloop
This transactional platform facilitates deal negotiation and closing for real estate agents. The tool also comes with analytics which help agents quickly see in real-time the total value of all their open, pending and closed sales. You can also use this to feed your 2016 sales forecast to visualize how well you are doing versus the plan. Always be closing!
Platform: iPhone/iPad – Price: free

4) Evernote
Taking notes in your old notebook? Or worse, on sheets of paper you sometimes lose track of? Adopting Evernote will help you make a quantum leap forward in your efficiency. With Evernote all of your electronic notes are safely stored in the cloud and accessible to you on any device you choose to use. Every note you save is searchable based on key terms, is shareable and is easily transformed into a beautiful screen-friendly layout. Once you start using it, you'll wonder why you didn't start sooner.
Platform: iPhone/iPad & Android – Price: free
5) MagicPlan
This app turns the pictures of a room into a professional floor plan. Need to stage a home for sale? Now you can show the floor plan to your interior designer. It can also be used by contractors to make work estimates as home buyers look to make home improvements before a sale. It sure beats working with the pesky measuring tape!
Platform: iPhone/iPad & Android – Price: free
Bonus app: Vert
Your expat prospect wants a house that measures at least 200 square meters? Say what? You need a fast and easy way to convert units of measurement and this app delivers exactly that. Seemingly daunting conversions become a walk in the park (a walk of 1.5 miles for example, which is 2,414 meters, according to our friends at Vert).
Platform: iPhone/iPad – Price: $2.99