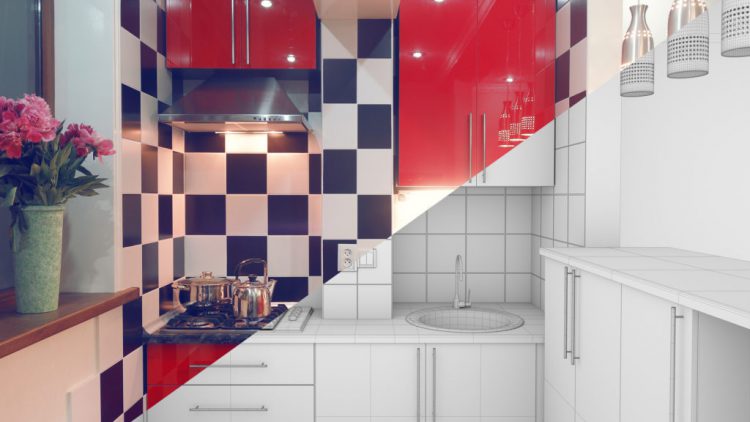 A fixer-upper is ultimately no different from any other house you would sell — it has its share of flaws, quirks and advantages (even new houses aren't completely perfect). It's all in how you present the property, in words, photos and attitude. A fixer-upper can be sold honestly and quickly, if you are able to strike a chord with prospective buyers about it's ultimate potential. When people look to buy a fixer-upper, they see the house for what it will be, not what it is now. They see opportunity, so market to that advantage.
Here are five ways to effectively market a fixer upper:
Focus on the positive
Not all fixer-uppers have faces that only a mother would love. If you look objectively, you'll find features that are worth bragging about. It could even involve the property's history (which could be interesting) or its great bones. Also, look to the future: share your vision of how the house can ultimately look and how it could serve the owner once it's fixed up.
Be transparent
Be upfront about any flaws the house may have; don't try to hide them or gloss over them. A home inspection will only bring those flaws to life and make you look dishonest. If you know how those flaws can be fixed, make suggestions, or refer to an expert. Being transparent will continue to solidify your good reputation.
Put in some elbow grease
Buyers may understand that a fixer-upper may not look incredible at first sight, but that shouldn't stop you from doing all you can to bring it to its best condition. Make sure the kitchen and bathrooms are sparkling clean, wash the windows and the floors, and sweep away dust. Remove debris from the house and the yard. Keep the rooms free of old, unflattering furniture; in fact, the less furniture and decor, the better, so that the client can imagine the house of the future with as little distraction as possible.
Make sure the price is right
Be real about the selling price. Talk to the sellers about a price that will make sense to prospective buyers. Consider the cons (perhaps structural problems or wiring) as well as the pros (for instance, the amount of land surrounding the property, or hardwood floors), and work from the middle. The house's final result may be amazing, but you have to sell from where it's at right now. An attractive price will make the property prettier.
Search for the right words
When advertising the property, don't embellish or exaggerate. Instead, use strong descriptions that will arouse interest from prospective buyers who already realize it's a fixer-upper. If a house has hardwood floors, say so, and mention the type of wood. If the kitchen has potential for cooking connoisseurs, let them know. Name the type of trees that are surrounding the property. Mention the property's potential.
Click here to discover how eCommission can help you gain control of your cash flow.