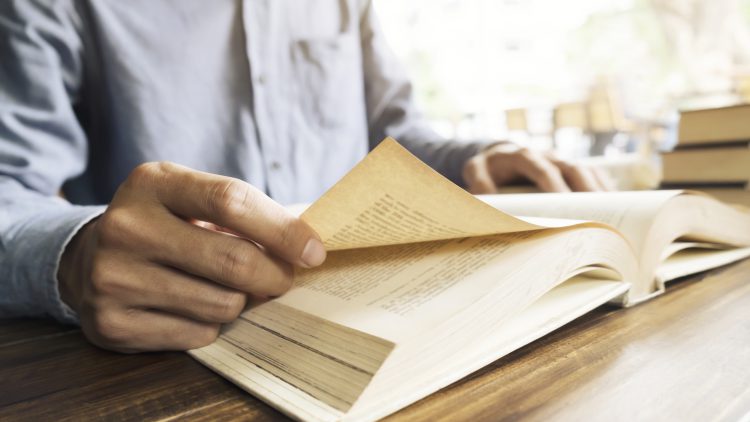 Long before Tony Robbins and Oprah Winfrey, there was Dale Carnegie. He wrote a common-sense, easy-to-understand self-help book about how to get ahead in business — and in life. He gave the book an irresistible title: "How to Win Friends and Influence People." It struck a chord immediately, almost single-handedly igniting the self-help industry. And Carnegie's advice is just as relevant today.
The book was published at the height of the Great Depression — 1936 — and was an instant bestseller. In its first year alone, it went through seventeen editions, and sold a quarter of a million copies in just three months. Over the next few decades, it would sell more than thirty million copies worldwide. Life magazine named Carnegie one of the most important Americans of the 20th century.
Carnegie himself came from rural Missouri and worked his way through a number of interesting jobs. One of those assignments was teaching public speaking at the YMCA. During his time there, he cultivated ideas about how to develop a personality that would invite success. This involved methods on how to connect with people on an emotional level.
Essentially, the bottom line is about retooling your thinking, and mastering the skills Carnegie set out. This takes practice, discipline and daily affirmations. Yet Carnegie insisted that once the skills were set in cement, your life will begin to change.
The book is worth reading from cover to cover, but here are just a few important takeaways that are great building blocks for a successful real estate career:
Be interested in other people
People love being encouraged to talk about themselves. They love good listeners and those who seem to be genuinely interested in what they have to say. Remember to keep it all about them, not you.
Don't criticize, condemn or complain
This seems easier said than done, since these three c's often help let off steam or bond with another complainer. It will take practice, but think about nice things to say. This will turn your energy from negative to positive, and draw people — including potential clients — to you.
You can't win an argument
Nobody — especially a client — wants to be told they are wrong. Nobody wants to be humiliated or forced to lose face. Instead of being stubborn and insisting you're right, be respectful of others' opinions. Otherwise, think of it this way: even if you win, you lose.
Emphasize the things you agree on
Find common ground. Put your differences aside. Make an effort to see and understand your clients' point of view. It takes patience and digging deeper, but ultimately this tactic will win clients to your side.
Smile
Smiling is powerful. It boosts mood and confidence, and will attract people to you. As easy as it is to smile, we often forget to do it, or feel too stressed out to allow it. Remind yourself often to smile; before long, it will come naturally.
Remember names
It's human nature — we tend to like people who use our names in conversation. Throughout the course of our busy day, it's often difficult to keep names in our head. Practice, however, makes perfect. Get good at remembering people's names. They'll be amazed, impressed and appreciative.
The bottom line: be positive, smile, make people feel important, respected and heard. Clients are attracted to people they can trust and who can offer emotional support.

Click here to discover how eCommission can help you gain control of your cash flow.