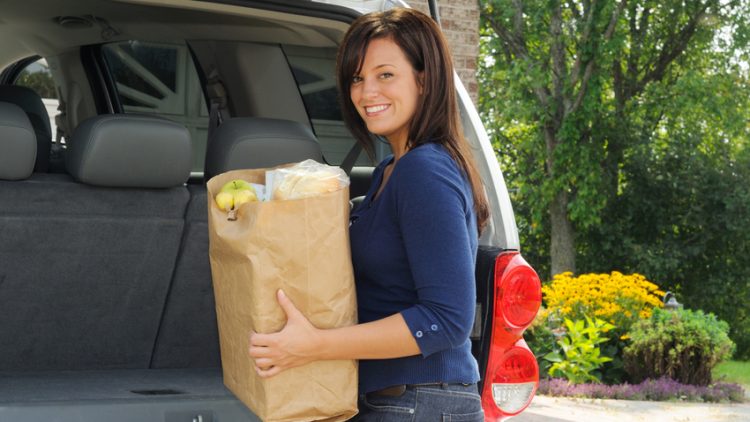 6 things real estate agents should always keep in their cars
Your car is your rolling office, so treat it like one! Stock it with everything you could possibly need for a normal day at work plus those times when things don't quite go as planned. You don't want to be running to the nearest convenience store 20 minutes before a showing to take care of that minor spill or mishap.
Agents take note! You should always keep these things in your car to keep your day running smoothly…
Umbrella
We all know the weatherman isn't always right. . . yet how many times have we been caught running through the rain without an umbrella? As an agent, it's even more important for you to keep an umbrella in your car because you want to make the best first impression possible. Imagine showing a house or apartment when you're soaking wet. Sounds distracting and messy! Having an umbrella in your car also gives you a chance to be the knight in shining armor. Run up to your clients who are hesitating in their car with your umbrella and walk them into the house. They will thank you when you are all nice and dry inside!
Air Freshener
What can be more distracting from a beautiful space than a horrible smell? Whether you're selling a house that was home to four cats or a chainsmoker, you've got to have a quick solution. Keeping a bottle of air freshener in your car can save you from a stinky disaster. You want your clients studying the space and imagining their lives in it, not wondering where that odor is coming from.
Something for kids
When kids are stressed, parents are stressed. Whether you're showing a house or signing the papers, you don't want a toddler tugging at the bottom of mommy's dress. You need her full attention so you can make a sale. Being able to whip out a coloring book or Play Doh from the backseat might mean the difference between a focused, interested client and one who is half-heartedly listening between the complaints of a child.
Wipes
Wipes are something that are incredibly handy when we have them, but something we often forget to keep around. Spilled coffee when that car stopped suddenly? Knocked over the spice rack at that open house? Wipes to the rescue! Keep a box of wipes in your car to be prepared for any minor mishap that threatens to ruin your day.
Pens
To close the deal you've gotta have a signature! And to have a signature you've gotta have a pen. When you're busy thinking about closing a deal, you don't have time to think about the most obvious things. It's the little things that slip our minds so easily. Keeping a stash of pens in your car can save you from potential embarrassment. Plus, it comes in handy when you're driving around and a new client calls to give you their information. No frantic searching and long pauses. Pens are essential to conducting business, so keep them on you at all times.
Pump up CD
If you've had back to back meetings all day that have kept you running around town, you're sure to be tired by 4 p.m. But real estate is a business of charisma and persuasion so you've always gotta be on your A-game. Keep a pump up CD or playlist in your car that will give you that extra motivation to get through the day. Sing your heart out on your way to that last meeting and finish strong!
When you're always on the go, you have to think ahead. Keep your car stocked for every situation. You never know when these things will come in handy!
Tell us what you keep in your car, a.k.a your rolling office, to stay prepared for any situation! Share them with us on Facebook or Twitter or leave a comment below.