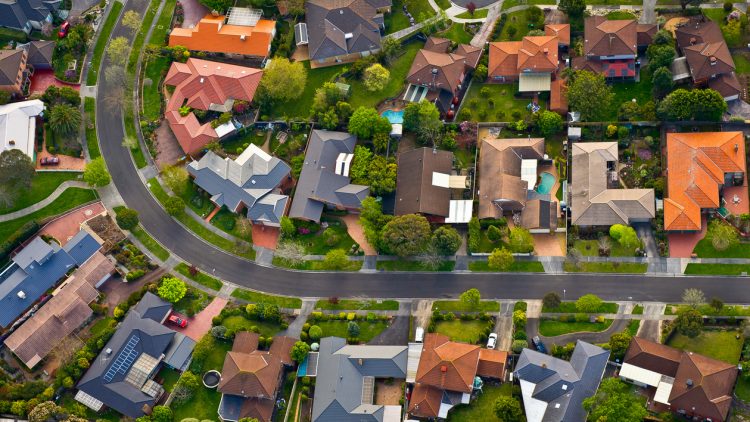 The evidence is clear: The U.S. is in the midst of a seller's market. Inventory is low and demand is high due to a growing population and millennials who are seeking homes to start families.
Prices have risen rapidly in a number of the country's fastest-growing cities, making it easy for sellers to get their homes sold and putting a lot of pressure on buyers to make offers quickly when they see a house that they like. The following are some of the hottest seller markets in the U.S. according to the latest data from Zillow.
Boston
The Bean Town housing market continues to skyrocket, bolstered by a vibrant local economy, beautiful homes and high-quality cultural and entertainment offerings. The median home is now selling for $563,000 after prices skyrocketed 10.4 percent last year, meaning that just about any homeowner who bought more than a couple years ago is in a position to make a solid profit by selling.
Riverside, California
The largest city in California's "Inland Empire," Riverside's beautiful weather, proximity to Los Angeles and high-paying jobs has made it one of the country's most desirable places to buy. As a result, the median house is now worth $355,000. Home values appreciated 6.4 percent last year and Zillow predicts things will keep chugging along, rising 5.2 percent over the next year.
Sacramento
Often overshadowed by larger counterparts in California, Sacramento has a lot to offer those who want a high quality of life but don't want to pay Bay Area prices. With summers that are hot but not scorching and temperate, dry winters, it's no surprise that the median home value has shot up to $307,000 in California's capital city, an increase of 10.6 percent over the last year.
Phoenix
Arizona took a big hit during the housing crisis in the last decade, but it's made a great comeback. Home values increased a whopping 9.4 percent last year, with the median home now worth $265,000. Zillow predicts the rate of growth will drop to a respectable 3.3 percent over the next year. The price increases are being driven by the fact that Phoenix is the fastest-growing city in the country.
Portland
The quirky culture of Portland –– made famous by HBO's Portlandia –– might not be for everybody, but there are clearly many who will pay a pretty penny to put down roots in Oregon's largest city. The median home value stands at $415,000, and Zillow predicts values will rise 3.1 percent over the next year.
Seattle
It's no surprise that it's hard to find a cheap house in a city that is home to the likes of Microsoft, Amazon and Starbucks. Those who aren't bothered by rain flock to the capital of the Pacific Northwest to enjoy great food, arts, a top-notch public transit system and boundless opportunities for outdoor activities outside of the city. Home prices have jumped 14.3 percent over the last year –– leaving the median home value at a pretty lofty $690,000 ––but are expected to increase a mere 5.9 percent in the coming year.
San Francisco
No list about the real estate market can leave out San Francisco. The Golden City is increasingly off-limits to those who can't fork over a six-figure downpayment. After home prices rose 10 percent last year, it now costs the median San Fran buyer an astronomical $1.2 million to buy a house or condo. Zillow anticipates that sales will slow down significantly in the next year, with prices only rising 2.9 percent.
Do you work in a big seller market? What type of price increases have you seen? What do you think will happen in the coming year? Share your thoughts with us in the comments section or on Facebook or Twitter!