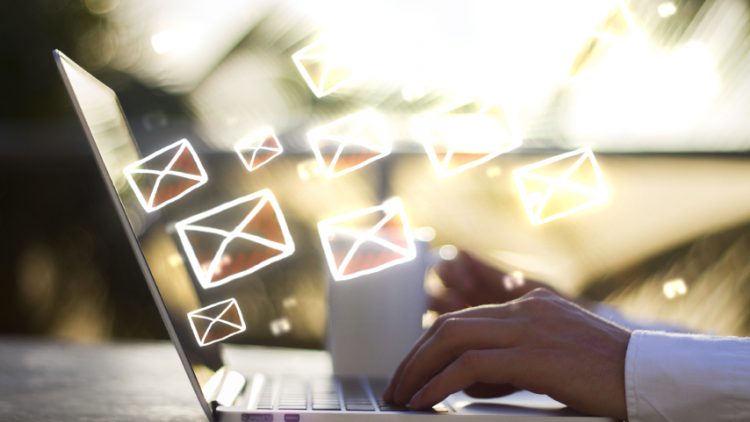 A lot of new tools and tactics have come along over the past five years to help you communicate with customers and prospects. Facebook. Twitter. LinkedIn. Instagram. So many that the head fairly spins with the options.
But would you believe that email, a technology that has been around for 20 years or more now, still ranks as the most effective way to get more business?
Don't take our word for it. According to a report by McKinsey, 91% of U.S. consumers still use email and email marketing is at least three times more effective at prompting a purchase.
So now we know that collecting emails is important for growing your real estate business, we should point out 2 important caveats:
It's never appropriate to collect email addresses from recipients who have not given you permission to use the addresses for your business. Always be sure to send a courtesy email asking if they are willing to "opt-in" to your monthly informational emails.
Try not to email recipients too frequently; once per week is more than enough, and for real estate agents once per month is sufficient to stay on a customer's radar.
With that out of the way, let's move on to the 7 ways you can collect emails for you real estate business:
Hold more open houses
Sure it's more work, particularly on the weekends, but the potential payoff is huge. While most agents should not expect a buyer to come in off the street ready to buy on the spot, you can collect emails from anybody who comes through the door and use that to begin your long-term nurturing campaign. Even if you don't have any listings, you can always ask fellow agents in your office if you can help out and take their place on an open house; many agents will jump at the chance to get the occasional Saturday or Sunday off.
Use your website
You have a website for a reason, right? Not only do you want prospects to see who you are as an agent and the kinds of homes you may have listed currently, but you also want to give them a chance to stay in contact with you. For that reason you should have an opt-in email contact form front and center on your homepage. You should make it as easy as possible for a prospect to sign up, limiting the form to name and email address — asking for phone numbers for prospects is often a deal-breaker at this stage. Also, be sure to let them know you will not overwhelm them with email as you don't want to be seen as a 'spammer.'
Hold a sweepstakes
Who doesn't love to win something? Holding a sweepstakes online is much easier than you would thing. For instance, apps like Rafflecopter allow you to set up a Facebook sweepstakes with ease and even tie certain actions (e.g., liking your real estate Facebook page) to gain more entry credits. Another option is to sponsor a local community fundraising carnival where you can set up a table and hold a fun game like a bean bag toss or baseball throw. You can then set up the sweepstakes as a separate offer for anybody that wants to win a free trip to a spa or receive a gift card to a local coffee shop.
Print material
With any print collateral you have — brochures, real estate flyers, business cards, print newsletters — you should ask readers to join your email list for any breaking updates on the local real estate market, tips on selling and buying homes, etc. It's an easy opportunity that could yield untold opportunities to sell.
Email signature
Don't forget your most frequent form of communication can be your gateway to more email contacts. That's right, use your email signature at the bottom of every email to ask a reader to join your email list. Talk about real estate, that's prime marketing real estate waiting to be turned into a lead generating machine. Solutions like Wisestamp or Email Signature Rescue allow you to integrate these call to actions in a visually appealing way.
Networking events
Don't forget to ask for business cards from anybody you meet at networking events. Chamber of commerce breakfasts, Rotary Club lunches or fundraiser gala evenings — all provide a chance to connect influential people in your community. Be sure to follow up with an email and let your new contacts know you have a helpful monthly email for homeowners in case they want to stay informed.
Purchase a list
While not ideal, purchasing an email list of potential prospects is one option to consider. If you decide to pursue this route, expect a very high opt-out rate. You are also more likely to be reported as a spammer. If you decide to do it, you can always send one initial email asking recipients to opt-in on future email from you by going to a form and filling it out. The problem is that very, very few prospects will do this and it may end up costing you a lot more money per lead.
Do you have any great tips on how to collect more email contacts? Please let us know in a comment on this post, on Facebook or on Twitter.