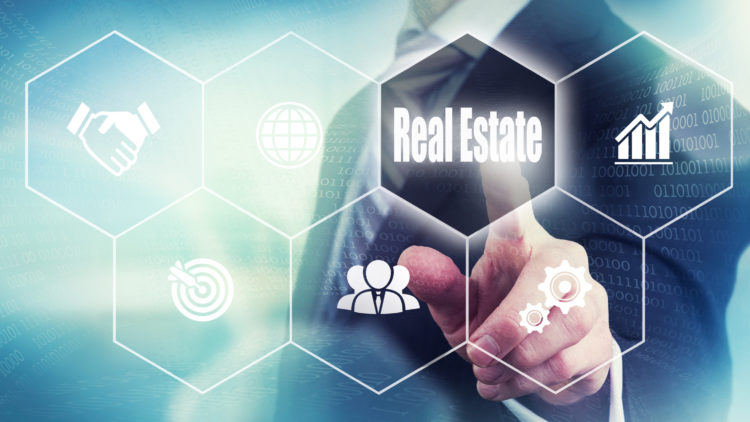 You already know the most vital way to build your business – networking. Joining professional organizations can increase your networking potential to the tenth power, as you combine forces with similarly ambitious professionals who have the same goal as you – success. Consider being a part of these organizations that can help you step up to the next level of your career. And they can benefit from your expertise and experience as well.
National Association of REALTORS
The National Association of REALTORS® is America's largest trade association, representing 1.3 million members, including NAR's institutes, societies, and councils, involved in all aspects of the residential and commercial real estate industries.  Objectives include education, research, political advocacy, and networking. Each year, NAR's Strategic Thinking Advisory Committee explores the critical challenges and emerging opportunities that the association and the real estate industry will confront during the next three to five years and beyond.
National Association of Residential Property Managers
NARPM is designed for real estate professionals who know first-hand the unique challenges of managing single-family and small residential properties. It offers an effective, professional learning environment for owners of property management companies and their employees.
BOMA International (Building Owners and Managers Association International)
This is a federation of 90 BOMA U.S. associations and 18 international affiliates. Founded in 1907, BOMA represents the owners and managers of all commercial property types including nearly 10.5 billion square feet of U.S. office space that supports 1.7 million jobs and contributes $234.9 billion to the U.S. GDP.  Its mission is to advance a vibrant commercial real estate industry through advocacy, influence and knowledge. ​​Members include building owners, managers, developers, leasing professionals, corporate facility managers, asset managers, and the providers of the products and services needed to operate commercial properties.
Residential Real Estate Council (formerly the Council of Residential Specialists)
The Council is the leading education and networking organization for residential real estate agents. It offers lifecycle, agent-to-agent learning spanning the career of the residential real estate agent. Membership benefits include qualified buyer and seller leads that have been professionally vetted.
Women's Council of Realtors
This network focuses on advancing women as professionals and leaders in business, providing tools and resources for long-term business success. Members are sought after for their perspective and contribution at the local, state and national association levels. It offers strong local and state networks that provide a collaborative, trusted and welcoming environment in which members can achieve their business goals.
National Association of Real Estate Brokers (NAREB)
The NAREB was founded in 1947, making it the oldest minority association in America. It was formed out of a need to secure the right to equal housing opportunities regardless of race, creed or color. A board of directors governs NAREB and an executive committee comprised of members and leaders in the industry from all across America. Each local chapter continuously accepts new members to join and actively becomes community real estate leaders.
National Association of Hispanic Real Estate Professionals
The NAHREP is a proud champion of home ownership for the Hispanic community, working as trusted advisors and advocates to help Hispanic families achieve the American Dream. This is accomplished by educating and empowering all real estate professionals who serve Hispanic homebuyers and sellers, advocating for public policy that supports its mission, and facilitating relationships among industry stakeholders, real estate practitioners and other housing industry professionals.
The Asian Real Estate Professional Association
The AREPA is a non-profit professional association, founded to provide a forum for Asians in the real estate profession and for anyone interested in pursuing a career in the real estate profession.  Membership is open to anyone who is interested in the purposes and goals of AREPA. Members include – but are not limited to – owners, property managers, developers, contractors, architects, engineers, attorneys, accountants, and real estate brokers.
The American Real Estate Society
Founded in 1985, the ARES is an association of real estate thought leaders. Members are drawn from academia and the profession at large, both in the United States and internationally. The Society is dedicated to producing and disseminating knowledge related to real estate decision making and the functioning of real estate markets. The ARES organization of over 1,400 members is managed by an all-volunteer team. Major trade associations and leading real estate companies are premium members, and have made major contributions to the research literature and advancements of real estate education curriculum at colleges and universities throughout the world.
Are you a member of any of these organizations? Comment below or tell us on Facebook or Twitter!
 Click here to find out more about the benefits and features of eCommission.