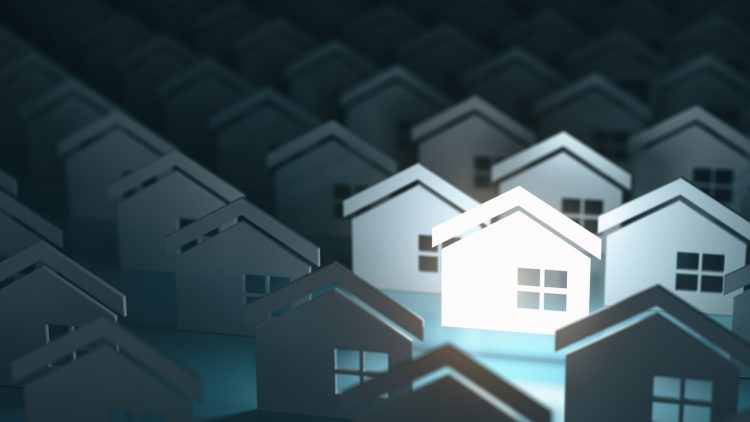 Airbnb's new initiative, called Airbnb Backyard, will begin testing prefabricated Accessory Dwelling Units (ADUs). These are small cottages that sit behind large houses and are a popular rental on Airbnb. However, Airbnb wants to take that concept a few steps further, by creating homes that are already prepared for hosting guests.
Forbes reports that the new venture could also operate as both a producer and a marketplace for selling major aspects of the home. The project is being developed by Airbnb's product development team, Samara.
The properties will be built from the ground up and meant to be shared as optimal Airbnb rentals. The properties will be available to hosts as well as investors.
"Backyard investigates how buildings could utilize sophisticated manufacturing techniques, smart-home technologies, and gains vast insight from the Airbnb community to thoughtfully respond to changing owner or occupant needs over time," chief product officer and co-founder Joe Gebbia tells Forbes. "Backyard isn't a house, it's an initiative to rethink the home. Homes are complex, and we're taking a broad approach–not just designing one thing, but a system that can do many things."
Gebbia goes on to say that there is a moral imperative to ensure that new homes are designed well. Also coming into play here is a chance for Airbnb to diversify beyond just digital services and into physical buildings.
Airbnb is actually no stranger to real estate development. Samara first worked on the Yoshino Cedar House in Yoshino, Japan. Designed by Japanese architect Go Hasegawa, the co-living space was opened in March 2018 and had since welcomed 346 guests and $25,000 in bookings.
"Airbnb didn't have five- or 10-year metrics at day zero, we just focused on building something we thought could help solve a problem, while bringing people closer together," Gebbia tells Forbes. "We're optimizing for Backyard's potential. We're interested in thoughtfully exploring the opportunity and doing something transformative, similar to how Airbnb did when it started."
Airbnb has also seen its share of controversy long before it decided to build houses. In 2017, the New York City Council restricted its ability to legally rent out apartments to short-term residents. Other cities, like Washington D.C. and San Francisco, have also sought regulation. In fact, this year, the Washington, D.C. Council has imposed tight restrictions on Airbnb and similar companies, extending to the prevention of second-home, spare-rooms and basement rentals for more than 90 days a year when the host is away.
WeWork is also getting into the real estate development game. It launched WeLive in 2016 in New York City and Washington, D.C. , featuring small apartments and communal social spaces.
The Washington Post reports that Airbnb, founded in 2008, features more than 5 million rental listings on its platform, in almost 200 countries. This new venture will add real estate development to its portfolio.
The company is currently estimated to be worth $38 billion.
House Beautiful muses that "Backyard likely won't become the world's biggest construction or real estate company — but if it's successful enough to disrupt those mega industries for the better, than it'll surely be seen as a success."

Click here to discover how eCommission can help you fortify your cash flow.