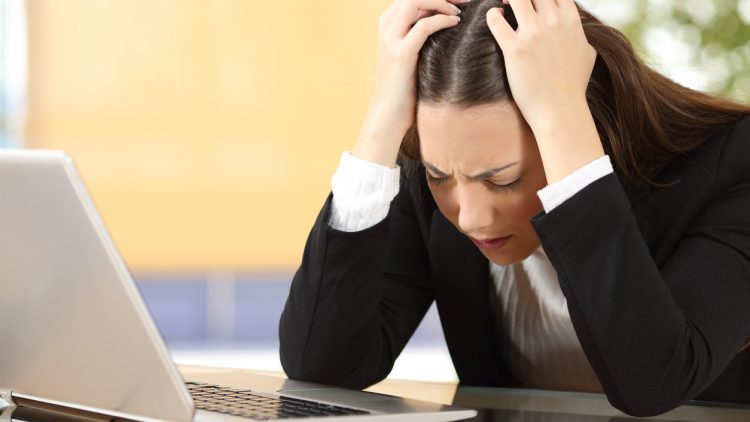 FACT: Running a successful real estate business takes fiscal discipline.
TRUTH: Becoming a good financial manager of a business is not something we are all cut out for. After all, many in the field of real estate are in sales because they love to sell, not because they love crunching numbers and doing taxes!
Nevertheless, there are still some opportunities for even the least financially-gifted among us to keep in mind when trying to grow a real estate business. Here are five common financial mistakes that every agent should keep in mind:
Renting expensive digs
One mistake some agents (and even brokers!) may potentially make is to lease office space that may end up being more expensive than they can afford. Everybody would love to have that office in a downtown office tower or in an exclusive retail district. Unfortunately, the reality of having to pay for the corresponding rent for at least 12 months can lead to a rude awakening. Better to stay within your budget — at least until you see that your monthly commission revenue becomes predictable enough to cover the expected increase in rent.
Other unnecessary spending
It may not seem like a big deal when every day you stop for a large vanilla latte or grab a breakfast taco, but the little things add up. Just $50 per week spent on miscellaneous items can cost you $2,600 per year. That's money you could use to invest in your next marketing campaign in hopes of filling up your sales funnel for the busy spring and summer sales season!
Not saving for taxes
All self-employed real estate professionals understand that taxes are not withheld from your commission checks. But self-employment does not exempt you from Social Security and Medicare taxes. If you don't set aside a portion of your income to cover these expenses, you could be in for a rude awakening come April 15th.
To help you prepare, consider opening up a business savings account in which you deposit a pre-set percentage of each commission check. The percentage will vary from person to person, but use your prior year's tax obligation as a guide. This set-aside money will allow you to rest easy, knowing you can pay your taxes without an undue burden.
Mixing personal and private checking accounts
A common mistake among new real estate agents is to forget opening up a business checking account. It's never a good idea to mingle your personal and your business expenses as it's extremely hard to single out your business-related income and expenses come tax time. Having separate business and personal accounts will also make it easier to answer tax and bookkeeping questions in case you ever came under closer scrutiny from everybody's favorite government agency, the IRS!
Getting into credit card debt
Paying for daily expenses like gas and groceries is never a wise thing since it forces you to pay more and more money in interest over time. If you do end up using credit cards to pay for expenses, try to pay off the balance at the end of the month, or as quickly as possible. Also, consider getting a credit card with points that will allow you to earn something valuable like airline miles. Over time, you can purchase airline tickets without having to dip into your savings.
Bottom-line: Credit card interest rates make the real purchase price much, much higher than it should be. If you are looking for a way to avoid many of these common credit card risks as you look to grow your business, you can always learn more about our commission advance program. It doesn't involve your credit history, spiraling debt or credit bureaus.
Conclusion
To avoid these financial mistakes, start by monitoring the little expenses that add up quickly, and then move on to the big stuff. Think carefully before adding new debts to your list of payments, and keep in mind that being able to make a monthly payment isn't the same as being able to afford the purchase. Finally, put aside some of what you earn monthly so that you will have extra cash on hand to invest in that new home sales flyer or newsletter advertisement.
Do you know of other common financial mistakes agents make? If so, please leave them in the comments section below or on Twitter or Facebook.