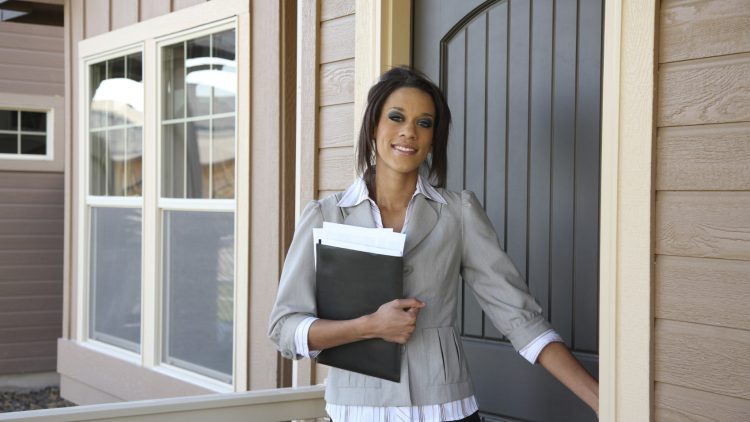 There is no doubt we live in an increasingly violent society, with crime and attacks on innocent victims sometimes alarmingly prevalent. While it may be impossible to protect oneself from harm in all situations, it is certainly possible to minimize the risk in business situations. Real estate agents and other business professionals who meet clients in remote areas or schedule appointments after normal business hours should know basic precautionary measures that can spell the difference between a comfortable, productive encounter and disaster.
Knowing the potential risks is a first step in the right direction. Taking effective steps to counter those risks is like having an "invisible shield" or an insurance policy. And arming yourself with logical tools to deal with a threatening situation can be a life-saving action.
Real estate agents are in the somewhat unique position of being called to meet potential clients at odd hours, in uninhabited homes or buildings, and with minimal previous interaction. A concern for personal safety is natural and appropriate, and that concern should govern the way you transact business and deal with customers.
The Importance of Data
As much as possible, try to schedule a first meeting with a potential client in your office. Get to know the person (or group) and have them complete a basic information form. It will increase your comfort level as well as give you needed information to help you do your job better. If you receive an online inquiry for a showing, you might also require completion of an online information form. Be sure to obtain, at minimum, complete name and address, as well as telephone and email contact information. You could also require a vehicle description prior to scheduling a showing.
Follow the same guidelines when listing a property. Meeting a seller for the first time, can also be scheduled in your office. Alternatively, have a basic information form filled out prior to setting an appointment to meet the owner at his home.
Let Others Know
Never rush to meet a client without informing your office manager, a friend or a family member of your intentions. Note the meeting time and location, as well as the expected duration. If showing multiple properties, have the client follow you, rather than offering to provide transportation. You will find that most clients prefer that because it allows them time for private discussion. Pre-arrange an action if you do not return to your home or office after a reasonable period of time. It can be as simple as a call to your cell phone to determine if all is well.
Use Common Sense
Never openly advertise a property as "secluded" or "vacant" or "in need of repair." If you rely on Open Houses to attract potential clients, try to have a partner or co-worker with you . Put definite time limits on open houses. Consider bringing your dog: Fido can often be a conversation-starter as well as a form of protection.
Try not to schedule evening showings. If they are unavoidable, always appear with another person. If the showing is at an occupied home, arrive early, visit with the owners, and then have them simply step outside for the duration of the showing. Pre-arrange the schedule, and assure both seller and buyer that the other is comfortable with that procedure.
Arm Yourself
Literally and figuratively, a little protection goes a long way. Keep your cell phone close at hand. Carry pepper spray in your purse. If you drive a vehicle with a remote locking device, carry your keys in your hand and be prepared to turn on lights or sound the horn and the alarm if necessary.
Consider enrolling in a self-defense class offered by your local police department, or study martial arts both for exercise and for protection.
Investigate smart phone apps that can alert authorities or dial "911" with a single touch; download a flashlight app for evening use when needed.
Eliminate Temptation
Whether in your mannerisms, or by your dress, be careful not to make yourself a target. Act and dress professionally; leave expensive jewelry and designer accessories at home, and maintain a businesslike demeanor at all times. That in no way inhibits your effectiveness as a real estate agent, but it might eliminate misunderstandings or give pause to someone with other intentions.
Be careful not to divulge personal information. Do not disclose your home address, your home telephone number, your personal email, or the names of family members until you are confident they won't be misinterpreted or endangered.
Equal Opportunity Hazards
Remember that it's not only female real estate agents who can face frightening situations. Always be prepared for any contingency.