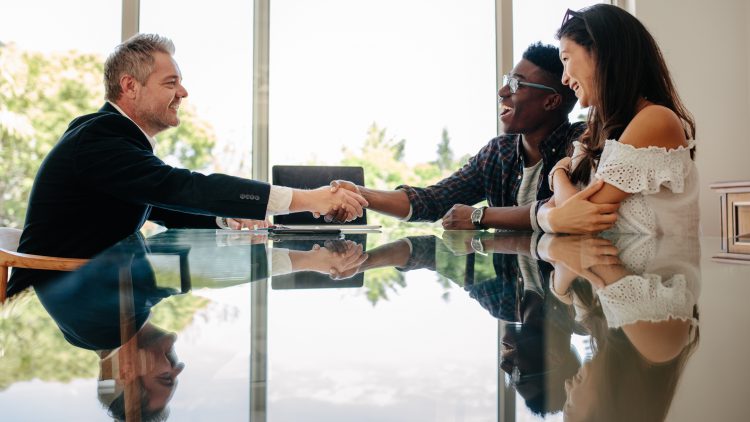 There may be 7 million real estate investors in the United States who are looking to buy property within the next 12 months, according to the National Association of REALTORS® (NAR). If you have a house listed that is failing to move, you may consider appealing to an investor rather than a typical home buyer. Investors often buy and sell multiple properties in a short span of time. They're looking to make a fast profit, not settle down and begin a new life.
Unlike typical homebuyers, investors are more concerned with their return on investment (ROI), as well as 1031 exchanges and cap rates (you may want to brush up on these and other terms when approaching investors).
Investors don't drill down to the finer points of the property; they're not concerned about the color of the walls or threadbare carpeting. They're concerned about buying the property, then selling it, fast. They could be selling to homebuyers, other investors, or an investment syndicate.
Your best route to success when dealing with investors: know your stuff. Suggest resources that can help them buy the investment — perhaps financial professionals, carpenters, landscapers. Prove to them that they can depend on you for information, referrals and help when making an investment.
How to find them: contact an investor group in your neighborhood (or search them online). Learn what they are looking for and how much they are willing to spend. Tip: Be sure to mention you're specifically willing to help them build their business.
Here are a few benefits to working with professional real estate investors:
Investors are attracted to "as-is" sales
The seller doesn't need to make any repairs to the property. Investors understand that the present owners are not interested in or willing to sink money into a house before selling. This is in contrast to regular homebuyers, who include repairs and improvement as part of their negotiation.
Investors make fast offers
Unlike homebuyers, investors can make their decision on the spot, or at least within 24 hours. Usually, the investor knows what to look for ahead of time, and knows that the property will return on their investment.
Many investors are cash buyers
Unlike typical homebuyers who have to apply for mortgages (and await approval), many investors are willing to put down cash for a property. This, of course, eliminates paperwork and dead ends, and quickens the process of selling the house.
Investors close fast
Because there is no negotiation and a professional buyer is willing to buy a house "as is," the closings are typically fast and simple.
Investors minimize your showing and inspection time
In a typical sales process, you may show a property many times before you even get one offer (usually it takes one out of ten showings to get an offer, according to research by Trulia). Not so for a professional real estate investor, who can often make an offer after one visit or even sight unseen. Investors are in the game to make offers; sometimes multiple offers.
Investors may be more likely to buy difficult properties
These type of properties include foreclosures, fixer-uppers, problem tenants, and probate/inheritance. The investor knows that these properties are a challenge to sell, but they are usually prepared with solutions that will turn the house around so that they can earn a profit.
The typical conventional mortgage takes 43 days to close (FHA and VA loans take even longer), according to The Mortgage Reports. Of course, you never want to dismiss a typical potential homebuyer, but considering a professional buyer may save you time, expense, and may also lead to further opportunities in selling.

Click here to discover how eCommission can help you maintain and strengthen your cash flow.