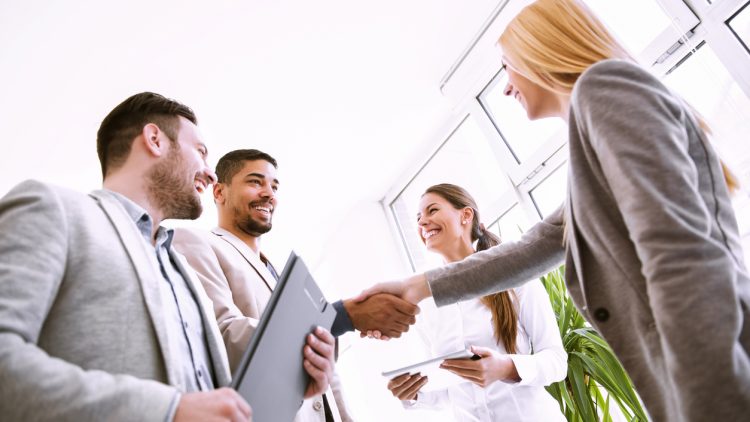 When it comes to the best lead-generation source for building real estate success, nothing beats a referral. In its purest form, a referral is a high-probability prospect who is introduced to you by someone both you and the prospect regard highly.
Many of the most successful real estate practices are in large part referral-based, meaning they generate most of their leads as a result of contacts provided by friends, family, clients, colleagues, and other associates.
Building a referral-based clientele is a long-term strategy rather than a quick fix. But the work you put in today, building your referral network, will pay handsome dividends down the road giving you highly qualified leads.
Here are four of the best sources of referrals:
Current clients
Current clients are people whom you actively work with. They are a rich pool of referral opportunity mainly because, more than any other group, they have real estate on their minds. These clients are in the midst of deals that they're constantly talking about with their friends, associates, families, and neighbors. Their conversations revolve around their real estate wants and needs, their moving plans, the latest real estate trends, and what you're doing for them.
If you don't ask your current clients to recommend you to their friends or to refer their friends to you, you're missing out on a huge opportunity to reach potential prospects. You can bet that your name comes up in your current clients' conversations, even if it's just to say they have an appointment or that they're awaiting information from you. Putting in a few good words on your behalf would be an easy thing for them to do. You talk to your clients regularly to communicate about the sale of their home, the process of finding a home, their transaction progress, or their progress toward closing. During the course of those conversations, ask for referrals!
Past clients
Past clients are the people you've helped through real estate transactions in the past. They have firsthand knowledge of the quality of service that you provide. You need to show them that you want to provide the same level of excellent service to their friends and family by requesting their referrals.
Clients you've recently served provide the most fertile opportunity, both because their experiences are fresh in their minds and because they're still buzzing about their recent real estate deal to anyone who will listen.
Networking
Networking is a buzzword for turning business contacts into referrals. The objective of networking is to meet success-oriented people with whom you can exchange referrals, advice, counsel, contacts, and even wisdom. Ideally, networking results in professional relationships with others who are committed not only to their success, but to your success as well.
The truth is that many salespeople talk about networking more than actually doing it. The key is to get out of your comfort zone and attend a variety of networking events in your community. Attend the Chamber of Commerce happy hours, PTA meetings, local nonprofit fundraising events — schedule an event every week to challenge yourself to meet new people who can be a source of future leads.
Business and social contacts
Many people you meet socially or through business dealings will not always become your clients. They may have previously established agent relationships or they may not be in the market for a real estate transaction. Nevertheless, they're important to your business because they're in a position to provide referrals. Think of everyone in your sphere of influence – professional or social — as a potential source of referrals and ask for their help periodically. Be discreet and respectful of their time, of course. But you'll never grow if you never ask!
Do you know of any other good referral sources? If so, please leave them in the comments section below or on Twitter or Facebook.