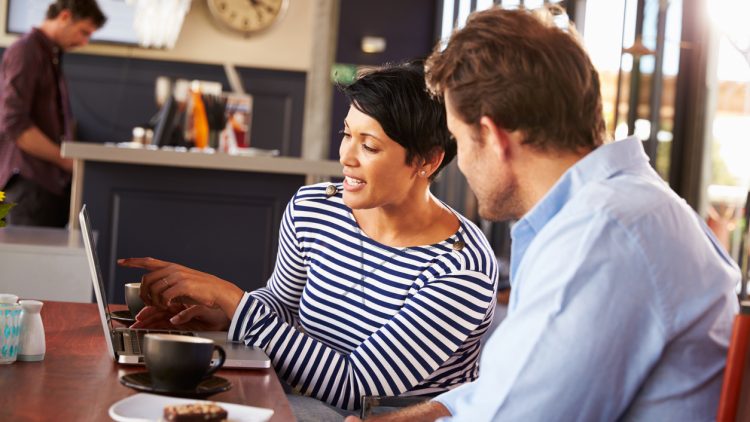 Networking is a bit like dating. You never know when and where you will run into a potential partner, customer or future referral source.
While treating every encounter or outing like a networking event can come across as salesy or forced, creating personal brand recognition and credibility can be as simple as hanging out with members of your community and making genuine connections.
Here are a few places you can meet potential clients throughout your daily life:
Local coffee shop
With the relaxing and inviting atmosphere of a coffee shop, meeting new people here is a breeze. You can not only meet potential clients, but you can also add to your affiliate network as people from across many industries work out of coffee shops. Try working out of a coffee shop once or twice a week and make it known that you're a REALTOR®. Soon the other regulars may see you as a leading option for their own real estate needs — or for their friends and relatives. As an added bonus, by supporting a local coffee shop you're also supporting your community and increasing your neighborhood expertise. A win-win!
School functions
If you have a young family, you likely attend school events and functions on a regular basis. From concerts and football games to science fairs and fundraiser, you will never lack for opportunities to meet other parents in the neighborhood. Want to really mine the school network? Volunteer for leadership roles in the PTA, school board committees and fundraising events. You will have more opportunities to meet new people who are motivated to do good for their community just like you — the shakers and movers who can connect you with their networks to grow your influence and business network. For more information on how to network at school, check out our previous article here.
Gym time
While some people may look too preoccupied to have a conversation while exercising, there are still plenty of opportunities to interact at your local gym. If you aren't feeling bold enough to start chatting with your neighbor on the ellipticals, group exercise classes are a good way to socialize. Plus, exercising releases endorphins which may make it easier to start conversations!
Place of worship
Churches, temples and other places of worship have long been a place where you get to meet others from your community. No, the purpose of worship is not to score your next deal. But you will meet people with whom you have a lot in common. You often live close by, have children who attend similar schools, root for the same local high school and professional teams…the list goes on. A place of worship is a place of community, and as a real estate professional you are bound to be asked your opinion about the local real estate market by those you meet there.
Grocery shopping
Meeting someone while grocery shopping may not be as easy as it is at a coffee shop, but it's not the most far-fetched place either. While you're picking up groceries for the week you might run into an old acquaintance looking to sell his or her home. Who would make a better selling agent than a neighbor or acquaintance you've known for years and who lives in your community? Finding the next sales opportunity can be as easy as being in the right place at the right time.
Do you meet potential clients when you're out and about? Let us know in a comment below, or on Twitter or Facebook.