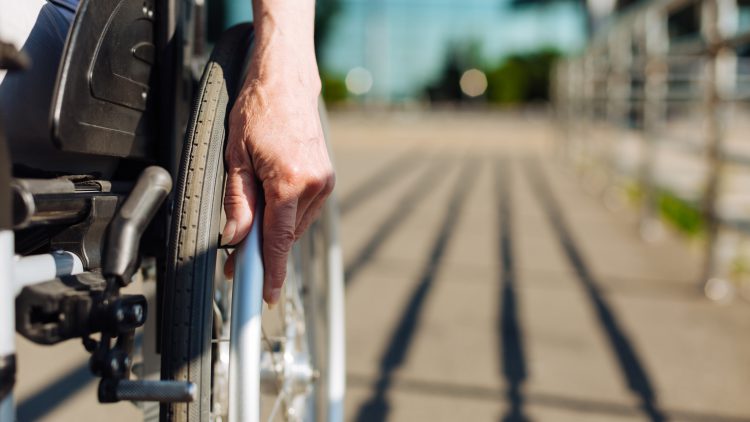 A majority of homebuyers with disabilities desire real estate agents who are trained and knowledgeable about accessible housing options. According to a 2015 survey by Century 21 and the Harris Poll, one in five homebuyers who have a disability claim they do not get the proper assistance.
There are 40 million Americans living with disabilities.  The Americans with Disabilities Act (ADA), which was signed into law in 1990, prohibits discrimination against people with disabilities. This includes the processes and transactions related to the real estate industry.
Here are a few tips on how to best serve a client with disabilities:
Know financial assistance programs
Become knowledgeable about what funding is available to those disabled, according to the World Institute on Disability.
Financial assistance is available through national organizations (see below). Some states also offer down payment assistance programs and other kinds of financial support. Certain nonprofits work with disabled veterans.
Never assume what modifications are needed
Find out exactly what kind of modifications the client is looking for in a home; no two disabled people have the same exact needs.
Find local contractors
Many contractors have specialized experience with making modifications to properties. A local Google search or local referrals should get you fast answers.
Opt for additional training
Learn to easily identify housing that is appropriate to your clients' needs. Find the most beneficial resources at the library, community center, or city hall.
Know your market
Many newer houses already have modifications made. These sellers may look for a buyer who could appreciate these modifications, so that they don't have to go to the expense to have them taken down.
Title III of the ADA states that if a real estate broker or salesperson has a home office in which business is conducted with customers, that portion of the home must also be in compliance with the ADA. The ADA requires equal access and services to disabled individuals in the most integrated setting possible. In essence, this means that architectural and communication barriers are to be removed in existing facilities where such removal is readily achievable and can be carried out without much difficulty or expense.
Examples of steps to take in-order to remove barriers include installing ramps, re-arranging tables and chairs, repositioning telephones, adding raised markers on elevator control buttons, widening doors, or installing offset hinges to widen doors.

Click here to discover how eCommission can help you keep your cash flow strategy strong and steady.