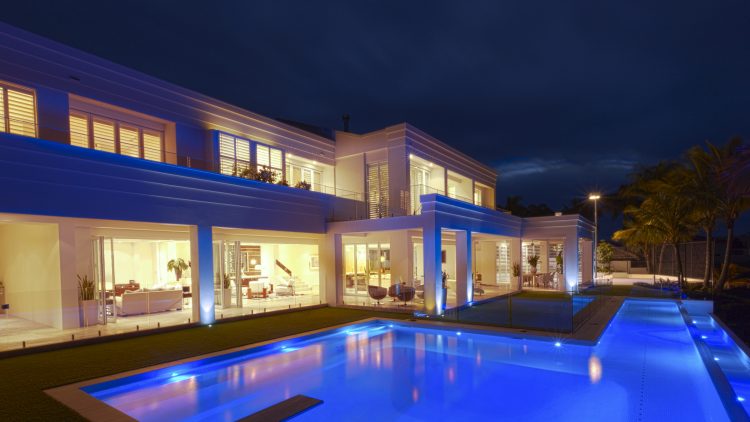 If you're ever looking for a great way to do some procrastinating that is somewhat related to your profession, you might want to check out REALTOR.com's celebrity real estate section. In addition to prices that will make your mouth water thinking about the commissions the agents made on those deals, the photos of the celebrity homes themselves can help you come up with staging strategies.
Here are some of the deals that impressed us the most from the last year.
Kyle Richards: $8.3 million
The reality star best known for her role on The Real Housewives of Beverly Hills is not actually buying a home in the infamous 90210. Instead, she's snatched up 10,600 square foot palace in Encino, California. Apparently Richards got a deal on the seven-bedroom home, paying 5 percent less than the seller originally asked!
Serena Williams: $6.68 million
The tennis legend is actually looking to downsize her digs. She recently put her 6,100 square foot, six-bedroom home in Bel Air on the market for $12 million. Instead she's moving into a five-bedroom house in Beverly Hills for roughly half as much!
Floyd Mayweather: $25 million
It only cost the boxing champ a quarter of his winnings from his recent bout against Conor McGregor to land a 15,096 square foot mansion in Beverly Hills. Known as a savvy businessman, Mayweather was able to score the home for $3.5 million under asking price. And it only took a fraction of those savings –– $500,000 –– to furnish it!
Sting: $50 million
It's not clear where the Police frontman is moving next, but his options are pretty good considering the money he'll make after he closes on the sale of his New York City penthouse, which was listed at a whopping $50 million.
Ellen DeGeneres: $18.6 million
Daytime television has clearly treated Ellen well. While the talk show host's new four-bedroom home in Santa Barbara County is spacious and comes with a tennis court and plunge pool, the price tag is above all due to the pristine beachfront location.
Jennifer Lopez: $27 million
It's only half the price of Sting's NYC digs, but J.Lo's two-floor, 6,500 square foot penthouse in Midtown Manhattan is hardly shabby. While most New Yorkers settle for public parks when they need some outdoor recreation, Lopez has a whopping 3,000 square feet of outdoor space. Nevertheless, the singer/actress is apparently ready to move on. She bought the home a mere three years ago for $20 million, putting her in a position to make big bucks if she gets an offer close to her asking price.
Katy Perry: $9.45 million
After four years in a Beverly Hills home that she snagged for $8.2 million in 2013, singer Katy Perry is hoping to make a little money by selling it for $1.25 million more. If 7,000 square feet in one of the most desirable neighborhoods in the world wasn't enough to start a fierce bidding war, Perry's home comes with a massive pool, a gym and a guest house equipped with a "limousine-depth garage."
Beyoncé and Jay-Z: $26 million
The super-star couple recently scored a 12,000 square foot mansion in East Hampton, where New York City's elite seek refuge during the summer. The $26 million they paid for the seven bedroom palace is nothing compared to the $88 million they dropped for a pad in Bel-Air just a couple months earlier!
What are some other crazy celebrity real estate deals that you've seen? Share with us in a comment or on Facebook or Twitter!