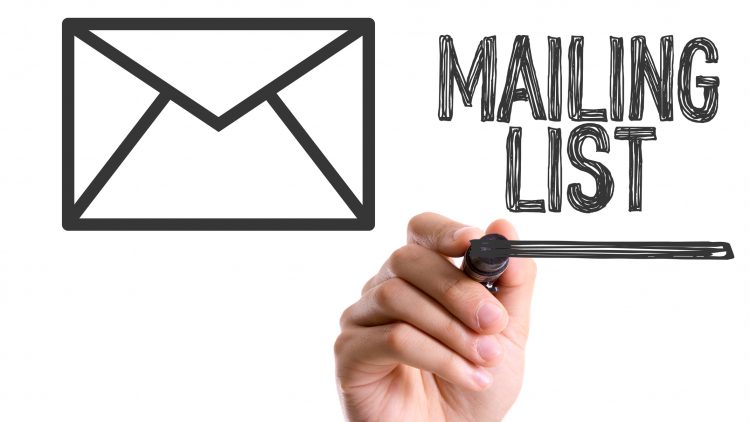 Attention spans are not the only things decreasing and diminishing in the digital age. When is the last time you checked, cleaned and tightened your email blast mailing list? Emails are still an effective way of communicating your message quickly and to a large audience, but you must remain constantly aware of who can benefit from your blast — and if they're still receiving your emails. Many addresses on your list can often become undeliverable as your prospects and clients change carriers or get new jobs.
Here are a few ways to keep your email audience fresh and relevant and your email blasts working for you:
Create new content consistently
Your audience may not consciously be expecting to hear from you on a regular basis, but if you send out emails regularly — say every Wednesday or every other Wednesday at noon — they'll subconsciously get used to hearing from you, especially if your content is interesting and useful. The old adage, "out of sight, out of mind" really does apply here. Emailing just once in awhile is not going to build a following.
Create great content consistently
As mentioned above, if your emails contain useful, interesting information that benefits the reader, your email list should remain loyal and engaged. Keep your emails relatively brief and breezy — nobody has time for long, drawn out content that drones on and on. Get right to the point, but be sure to make it sound like it's coming from your heart (and your mouth).
Encourage sharing
Ask your readers to share your emails with friends, associates, and anyone who may be interested in what you're saying. Consider an "Email To A Friend" button. Be clear about your contact information, and how to join the blast list. Those who join will already be interested in hearing from you. Include social sharing buttons so that readers can share your content on social media, which may attract even more interested followers who you can add to your mailing list.
Use social media and YouTube
Give webinars and post relevant videos on YouTube, and include your email address so interested prospects can subscribe to your blasts. Offer contests and free giveaways that require an email address to enter. Post a teaser about your email blast content and let your viewers know that they can sign up for these emails.
Partner up
You may have an associate or company that may be interested in carrying your message on their website and social media. Allow for them to share email addresses or offer an opt-in for their customers to receive an email blast from you.
Allow readers to unsubscribe to your list
This sounds counterintuitive, but there is no reason to appeal to people who are truly not interested in hearing from you. This option will increase your ability to appeal to a list of more concentrated interested people. It's better to have a narrower mailing list consisting of people who are more likely to interact with you.
Don't buy email lists
As tempting as it sounds to have a ready-made list for your selling efforts, you may get further with a list that you compile yourself. That's because you'll create a list that you have really given some thought to creating. Yep, it takes a bit more time, energy, and manual labor, but you'll grow a meaningful list that is truly yours.

Click here to discover how eCommission can help you maintain and strengthen your cash flow.