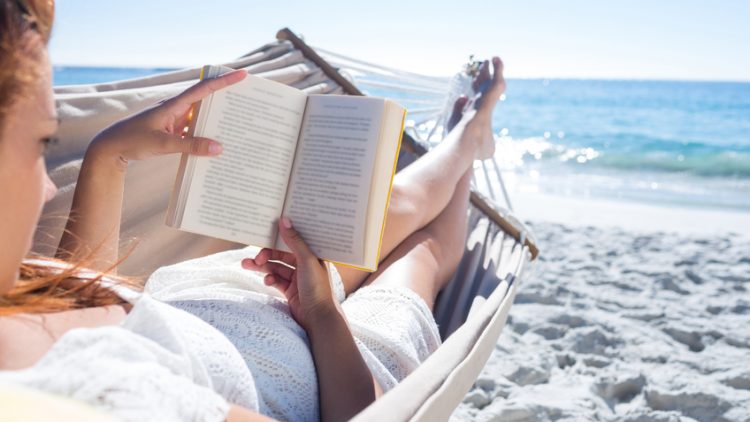 Real estate agents are always on the go. With the busy spring sales season winding down and summer finally here, you may be in vacation planning mode as you read this.
If a trip to the beach is in your future, why not take advantage of the downtime by soaking up a little business knowledge along with all those sun rays? We recommend you take one of these books with you — along with that steamy romance or suspense-filled spy novel — to be able to pick up a few new tricks to add to your business toolkit.
How to Have a Good Day
Success starts with a healthy mind, something economist Caroline Webb shows readers in her new book. Using her findings from three principles — behavioral economics, psychology and neuroscience — Webb explains how to apply these ideas to our daily tasks and routines so we can better prioritize our time, be our smartest selves, and boost overall enjoyment and quality of our daily life.
Traction: Get a Grip on your Business
In Traction, Gino Wickman introduces a proven method called Entrepreneurial Operating System (EOS) that helps individuals gain control over their business. In real estate, agents are no strangers to small conflicts such as personnel problems, financial management issues, or slow growth, but this book will present strategies to get a grip and deal with those common problems head-on.
Superbosses
Do you want to be the next superboss of the real estate industry? A superboss is a person Sydney Finkelstein describes as someone who has transformed an an entire industry, just by being a great boss. Learn how to not only lead a team, but create a team of superbosses as well, by inspiring others, launching the successful career of a newcomer, and strengthening your own network and organization.
The Seven Habits of Highly Effective People
Decades after it was written, this classic still proves to be influential and relevant today. Though not exactly targeted at entrepreneurs or real estate agents, each of the habits described in this book can be translated into your professional career. Some of the habits include "Be Proactive" and "Think Win-Win."
The Millionaire Real Estate Agent
Whether you're a real estate newbie or a veteran of the industry, this book will surely provide some knowledge to help boost your real estate career. This best-seller is a practical guide for the industry, providing the basic how-tos for the foundation of real estate – economic, organizational, and lead generation models. After this read, you'll be on your way to earning a million in no time.
Grit: The Power of Passion and Perseverance
Forget what you know about talent and success. Angela Duckworth argues that grit and persistence are the true keys to success, whether you're a student, business leader, or parent. With interviews and personal stories included, this book provides evidence that talent and luck matter less than passion and commitment when it comes to getting ahead in your chosen career and life in general.
The Life-Changing Magic of Tidying Up
When you're a real estate agent who's always on the move, it's crucial to stay organized. This best-seller discusses the Japanese art and lifestyle of tidying up and decluttering your life. Although it may seem like a small feat, a clean and organized work or living space will leave you feeling at ease, and more prepared to take on the day.
The Real Estate Agent Talks
If you're just starting out in your real estate career, this book is for you. The Real Estate Agent Talks takes you through the process of all sorts of conversations you'll have in this highly competitive industry. Learn how to listen and speak like an experienced real estate agent the next time you're in the middle of a client conversation or sales negotiation.
The 25 Sales Habits of Highly Successful Salespeople
Similar to The Seven Habits of Highly Effective People, this book dives into the sales industry specifically to teach us everything we need to know on selling. This book provides guidance on converting leads to sales, how to present sales effectively and overcoming obstacles, among many other valuable tips.
Getting to Yes: Negotiating Without Giving In
Use this book to brush up on your negotiating skills the next time you are face to face with a potential customer. Getting to Yes is a straightforward how-to guide for negotiating professional and personal disputes without giving in or getting angry. The book offers a step-by-step strategy, based on the work of the Harvard Negotiation Project, that helps individuals come to a mutually acceptable agreement in all types of scenarios.
Are you packing any business books to your trip to the beach? If so, let us know with a comment below, on Facebook or on Twitter!