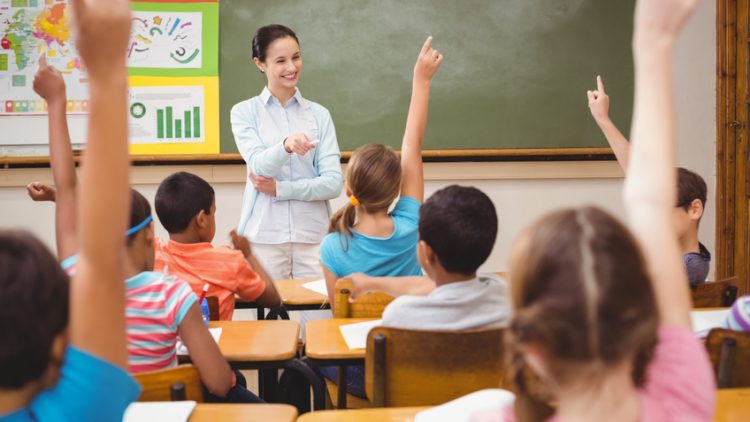 Have you considered working in real estate but aren't sure if you want to quit your job to pursue it full-time? If you have a career with flexibility or a very predictable schedule then working part-time in real estate is definitely an option.
Not sure what kinds of careers are suitable for a part-time position in real estate? Here some we found:
Teacher
When you're not busy molding young minds, why not spend your evenings and weekends molding the minds of potential buyers? As a teacher, you have a set schedule that allows you weekends, holidays and summers off, providing ample opportunity to sell some homes and meet with clients when you're not teaching. Evenings and weekends are prime time for real estate agents, making your schedule perfect for the job.
Freelancer
Whether you're a freelance writer, designer or programmer, freelancing offers a flexible schedule with the freedom to set your own hours. With freelancing, you're able to work on projects on your own time, night or day, and you're not limited to a certain location. This flexibility allows for more opportunities to meet with clients on little or short notice – something that is essential in real estate. Additionally, you can use your freelancer skills, like graphic design or writing, to help market your real estate business.
Government employee
As with teaching, working for the government means you have major holidays off and in most cases work a very predictable schedule. Whether you work at the county clerk's office, city library or Federal courthouse, you're bound to have some time in your schedule to expand upon your budding real estate career.
Flight attendant
You know how to make customers happy at 30,000 feet, so why not try your hand at making them happy in a new home? Your flight schedule is usually set a month ahead of time so you'll know exactly when you'll be gone and when you'll be available. Even on the job, flight attendants have time on the ground between trips and spend time in hotels overnight, providing plenty of time to work remotely. Once you've landed safely back on the ground after your three or four day shift, you will be set to show clients their potential dream home.
Office administrator
When you work in an office from 9-5, Monday through Friday you might want a different challenge on the weekends – that's where real estate comes in. As an office administrator or manager you likely have excellent organization and time management skills, making it easy for you to schedule time for your real estate career. If your clients also work 9-5 jobs then you can easily schedule time to meet after work for showings, making it convenient for everybody.
Uber driver
Real estate agents spend a majority of their time in a car, so who's better suited for that life than an Uber driver?! As a professional in the ride-sharing industry you can set your own hours, which means you can work around your real estate schedule. An added bonus: since you're already hauling Uber customers around, your car is probably tidy and ready to pick up your real estate clients for a showing when you're done Uber-ing for the day.
Do you work part-time in real estate? Let us know what your side gig is in the comments below or on Twitter or Facebook!