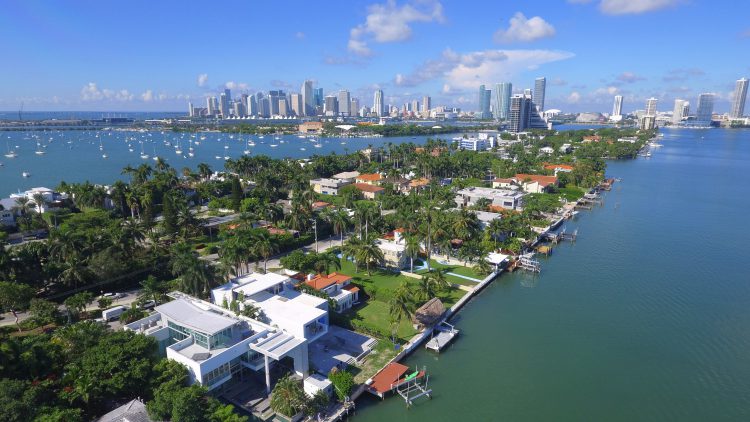 Although climate change is still being hotly debated, its effect on real estate presents no doubt. Zillow estimates that rising sea levels threaten 1.9 million homes in Florida, New Jersey, and New York, and in cities such as Boston (17 percent of homes), Honolulu (24 percent) and Miami (30 percent).
As a result, the long-love affair with coastal properties may be waning. Home sales in flood-prone coastal areas grew about 25 percent less quickly than counties that do not typically flood, according to Attom Data Solutions. One of the main reasons: costs. Insurance premiums are increasing to reflect rising risk. Property taxes are also going up, as communities look to raise roads and improve drainage. Flooded streets, construction crews and resulting increases in car insurance are also discouraging coastal property sales.
Properties exposed to rising sea levels sell at a 7 percent discount to comparable properties not subject to climate-related risk, according to a study by Zillow. After accounting for other factors, home prices have appreciated more slowly in low-lying areas of Miami-Dade County, particularly Miami Beach, according to a study published by Harvard.
Much of the talk of climate change has focused on Miami. Some studies predict a five-foot rise of sea level by the end of the century. Others suggest that $23 billion worth of existing property across the state of Florida could be underwater by 2050.
"The question is whether people are going to be basing their real estate decisions on climate-change futures," Hugh Gladwin, professor of anthropology at Florida International University told climatecentral.org. His research suggests higher-standing areas of Miami are becoming increasingly gentrified as a result of sea-level rise.
He says, "In any coastal area there's extra value in property, [but] climate change, insofar as it increases risks for those properties from any specific set of hazards — like flooding and storm surge — will decrease value."
On the West Coast, Hollywood celebrities are moving to higher ground, to the hills above Malibu Beach, says The Hollywood Reporter. "The whole 'being on the beach' thing has started to fade away," Anthony Paradise, a real estate agent at Sotheby's, said.
Greenbiz advises that developers should stay ahead of this migration by developing properties that are more protected from rising sea levels. These developments will be more resilient to future climate change, and would most likely appreciate in value as demand grows for higher ground.
It would only take a few "climatic events in a row" for a collapse in property values "that will make the housing crisis [of 2008] look small," according to Climate Corporation, which analyzes National Weather Service data.
Scientific American put it even more bluntly: real estate investment may no longer be just about the next hot neighborhood, it may also now be about the next dry neighborhood.

Click here to discover how eCommission can help you fortify your cash flow.