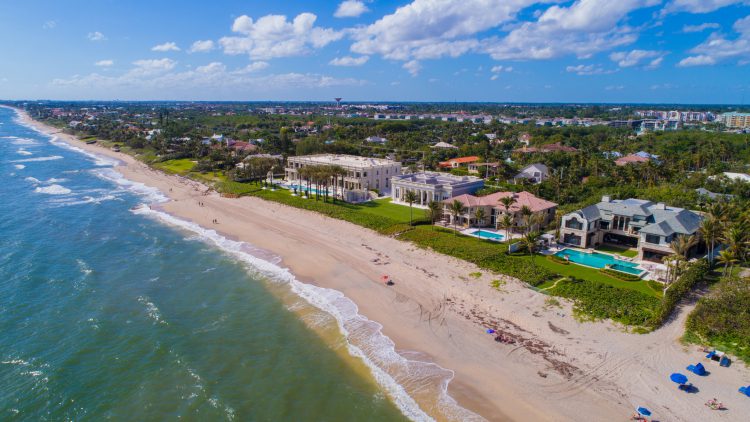 The city with the most promising real estate investment prospects in 2018 is on the coast: Seattle. This is according to a new report from PricewaterhouseCoopers (PwC). The city won the spot because of its growing population and, of course, it's standard of living.
The report also includes a coastal surprise: Fort Lauderdale climbed 29 spots — the largest move up since last year. The city also broke into the top 10. The reason: business, culture, and outdoor access. Another big coastal climber: Miami, which advanced fourteen spots to rank at #11.
Realtor.com announced its ten most affordable beach towns for 2018:
Gulfport, MS
Jacksonville, NC
Aberdeen, WA
Atlantic City, NJ
Myrtle Beach, NC
Corpus Christi, TX
Palm Bay, FL
Virginia Beach, VA
Coos Bay, OR
Port St. Lucie, FL
Wallethub.com named its best beach towns to live in for 2018:
Lahaina, HI
Naples, FL
Sarasota, FL
Mill Valley, CA
St. Augustine, FL
Santa Monica, CA
Boca Raton, FL
Kihei, HI
Westport, CT
Key West, FL
SmartAsset released its third annual study of the most affordable beach towns in America (check out last year's report here).
Gulfport, MS
Pensacola, FL
Biloxi, MS
Port Arthur, TX
Bay St. Louis, MS
Ocean Springs, MS
Freeport, TX
Daytona Beach, FL
Fort Pierce, FL
Melbourne, FL
Of the findings, there were no big changes in the market — affordability remains the same as 2017. Only one city, Freeport, dropped from #10 to #17 on the list. However, a few cities became more affordable in 2018, including Gulfport (MS), Port Arthur (TX,) and Ocean Springs (MS). All the homes in these locations have lower median values than last year.
It's no wonder that Mississippi keeps popping up. The state ranks as one of the best states for early retirement. Gulfport tops the list for the third year in a row, with an average home price of $116,200.
Rented.com names Florida's Gulf Coast to be the best region for second-home buyers; Panama City Beach places at the top of the list.

Click here to discover how eCommission can help you fortify your cash flow.