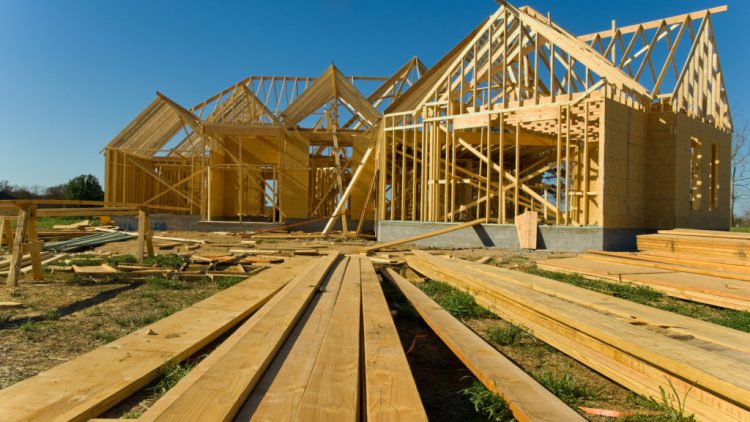 An increasing reliance on technology (drones, virtual reality), a continued interest in live/work/play urban nodes, growing concern over infrastructure, and changes in demographics are what will be influencing construction in 2018. In addition, construction is what will help the country bounce back from the natural disasters of 2017, which included hurricanes, wildfires, and heat/cold waves.
Specific construction trends that are expected to continue to increase in 2018 include modular/prefab structures. The perception that prefab is cheap and poorly constructed is quickly changing — Today, top architects are becoming interested in the benefits of this business, which include decreasing profit margins and lowering construction costs.
Also picking up steam: green construction. The U.S. Green Building Council found that, in 2015, green construction outpaced overall construction and would add more than 2.3 million jobs that year alone. Their study also predicted that, by 2018, green construction would account for more than 3.3 million jobs in the U.S., and generate $190.3 billion in labor earnings. Over that same time frame, the industry is expected to reach $303.5 billion in earnings.
Another trend that may affect construction: a low housing inventory. Trulia reports that the number of starter homes on the market has dropped by 43.6 percent since 2012, while the number of trade-up homes has fallen by 41 percent.
Realtor.com reports that, after three years of a housing shortfall, a spurt in inventory will begin in the second half of the year. Once inventory recovers, there will be plenty of demand to meet the supply. The site predicts that the for-sale housing inventory is expected to stay tight in the first quarter, reaching a 4 % year-over-year decline in March. If the fall increase happens, that will be the first net inventory gain since 2015.
Relief will start in the upper tiers, and will make its way down to the lower tiers. Most of the inventory growth will be in the mid- and upper-tier price ranges, from $350,000 and up.
Although it still may be too early to know solid statistics for 2018, where we've been will help us better understand where we're going:
The U.S. Census Bureau reports that in 2016, total construction spending increased 6.5 percent from 2015. In 2014, construction spending rose nearly 11 percent; in 2015, it increased 10.7 percent.
In 2017, a moderate increase of 3-5 percent was forecasted for construction spending by The Associated General Contractors of America (AGC). This stat was led by a 7-9 percent increase in private residential construction spending.
According to ConstructConnect, construction starts increased 13.2 percent from 2015 to 2016. Construction starts saw a 13.6 percent increase in 2015. Its forecast for 2017 construction starts was 7.9 percent growth over 2016, to $737.8 billion.
The site noted some obstacles that may stand in the way of 2018 construction growth, including labor shortages (companies having a difficult time filling positions). With tax reform, the value of mortgage interest and local property tax deductions could be reduced, which could prove unsuitable for the single-family residential market.
AGC forecasts a 2-7 percent increase in construction spending for 2018. The sector with the most growth: private nonresidential, with an increase between 1-5 percent.
According to the U.S. Census Bureau and the U.S. Department of Housing and Urban Development, privately owned housing starts in January 2018 were at a seasonally adjusted annual rate of 1,326,000. This is 9.7 percent above the revised December estimate of 1,209,000. It's also above the January 2017 rate of 1,236,000.
In particular, single-family housing starts in January 2018 were at a rate of 877,000. That's 3.7 percent above the revised December 2017 figure of 846,000. The January rate for units in buildings with five units or more was 431,000.
As far as housing completions, privately-owned housing completions in January were at a seasonally adjusted annual rate of 1,166,000. This is 1.9 percent below the revised December estimate of 1,188,000, but is 7.7 percent above the January 2017 rate of 1,083,000.
Single-family housing completions in January were at a rate of 850,000; this is 2.2 percent above the revised December rate of 832,000. The January rate for units in buildings with five units or more was 305,000.

Click here to find out how your cash flow statistics can also remain optimistic, with eCommission.