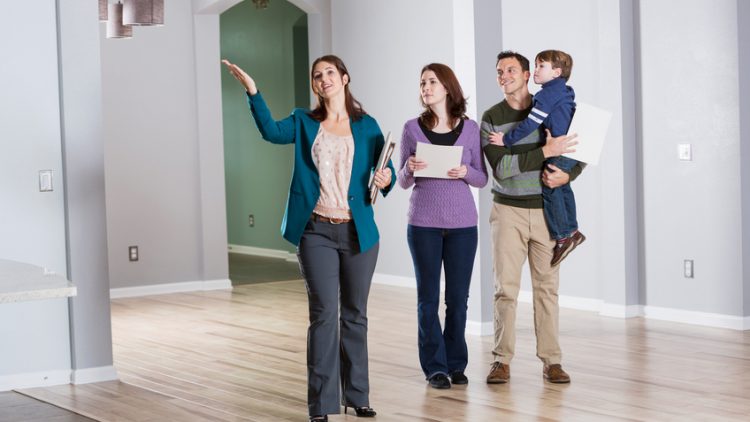 You've done all the hard work – you have a new client who is ready to put their home up for sale. Now for the fun part: working to ensure the home is showroom ready and that home buyer walk-throughs show off the home's best features.
From start to finish, here are some tips to ensure your next home showing or open house is a success:
Do provide easy access
The goal of showing a house is to get buyers through the door, and easy access is the first step in doing so. Make sure the home is available as often as possible and that it's ready to be seen by anyone who walks through the door. Have the homeowner clean before appointments and make sure rooms and hallways are free of clutter. Make parking as hassle-free as possible by moving any clutter — boats, basketball goals, cars — out of the way of the home buying prospect. The last thing you want to do is start off on a bad note with potential buyers.
Don't let homeowners hang out
Nothing makes a home buyer more uneasy than the current homeowner hanging around and shadowing the walk-through. On the flip side, always give the seller enough notice before an appointment to make sure there are no awkward situations, like homeowners walking into their kitchen for a morning cup of coffee only to see home buyers measuring the room. Bottom line: keep the homeowner a safe distance away during showings and you'll never go wrong.
Do showcase the home's best features
Who says you have to save the best for last? When your seller's home has features that are sure to make make a huge impression on a prospective buyer's wish list, emphasize those features. If the house has a man cave and you're prospect is a Packers fan, then lead your football fan to the one part of the house he will want to call his own.
Don't keep pets around
Sure, pets are cute and friendly, but they can also be a nuisance to home buyers who are not fans of pets. Plus, not all animals react well to strangers in their home so it's better to keep pets away from the home altogether. Don't forget to clear the house of any pet clutter and police the yard for poop. Nobody wants a prospective home buyer stepping into a pile of yuckiness — talk about leaving a bad impression.
Do make sure a home smells great
It's not uncommon for a home seller to become immune to certain odors their property may have — cooking smells, pet food, kitty litter, unwashed gym clothes, etc. Make sure the home seller hides the stray smells by plugging in an air freshener, lighting a candle or even having the carpet deep cleaned if necessary. Another nice touch? Cookies! Have the home seller pop in some Nestle Toll House cookies and have them laying out for the house hunters to nibble on during the visit.
Don't leave personal items
Home buyers like to "see" themselves in a home during a home visit so having a ton of family memorabilia is a big turn-off. Nobody says a seller has to remove any trace of the family but consider cutting back on the 100 or so kid pics on the fridge and 20 softball trophies on the mantle. The fact is, the more neutral your seller's home feels, the easier it will be to convince a house hunter that she belongs there.
Do make sure the home is well-lit 
No home buyer wants to visit a home with all of the curtains drawn. A home lit by generous amounts of natural light not only looks more inviting, but it actually appears bigger! Don't have a ton of natural light? Have the homeowner paint the walls white to give the appearance of lightness. Declutter the living rooms and dens of any large dark furniture so that the home will a feeling of openness, plus it will give home buyers a blank slate to imagine how they will arrange their own belongings.  
Do you have any tips for showing a home? Let us know on Facebook, Twitter or in the comments below!