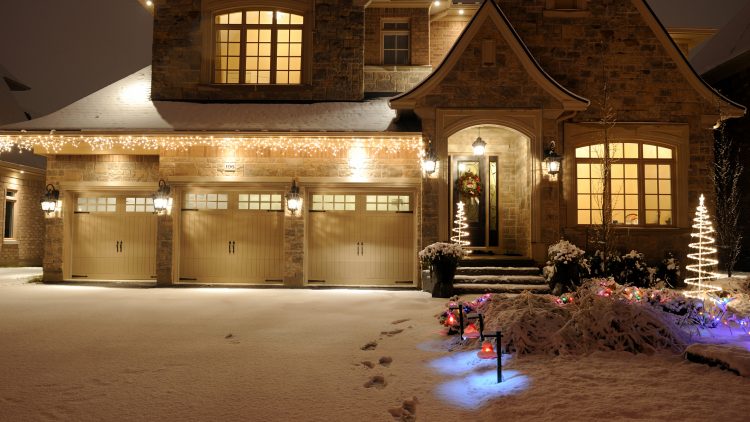 To be clear, the holiday season is not the best time of year to be trying to buy or sell a home. But in real estate, the client is king. You'll have buyers looking to grab a home before New Year's and sellers desperate to get out just as quickly. Here are a few things to keep in mind.
Do: Plan ahead
Listing a home that is still occupied is always a challenge for sellers, particularly if they are typically at home during the day. Getting sellers to vacate the premises for showings during the holidays, when they are supposed to be relaxing with family, is even more stressful.
Make sure to talk with sellers well ahead of time about what their holiday plans are. If they are going to be out of town, great! If not, ask them about what times they absolutely do not want to be disrupted for a showing.
Don't: Go overboard with holiday decorations
Buyers are going to have very different feelings about holiday decorations. For starters, not everybody celebrates the same holidays. Second, even people of the same cultural or religious background have very different feelings about decorations. Your best bet is to go for modest, low-key holiday decor.
A wreath on the front door, for instance, and warm, winter-themed decor will be enough. If the home is occupied and your sellers want a Christmas tree or a Menorah, that's fine, but try to dissuade them from more significant decorations, such as elaborate lighting displays in the front yard.
Do: Provide some holiday treats
Here's a good idea, courtesy of The Balance: "Set a plate of cookies on the counter, next to festive paper napkins for guests." Hopefully it will leave the buyer with a pleasant aftertaste that will keep your home in their mind as they look at other houses.
Don't: Let the walkway get icy
Assume that visiting buyers will not be coming in heavy-duty winter boots. In fact, you're better off operating under the assumption that they'll be wearing stiletto heels as they make their way up the walkway. Make sure to get over to the home after every snowfall and shovel it clean, or make sure your client does. Preemptively salt it before it freezes to keep it from getting dangerously icy.
Do: Let the light in
The key in winter listings is to make the home feel like a warm refuge from the cold, dark outdoors. Maximize the natural light entering the home by pulling up the blinds. In addition, keep the lights on during showings, particularly if they're taking place in the evening or late afternoon.
What are your rules of thumb for holiday listings? Leave a comment or share them with us on Facebook or Twitter!