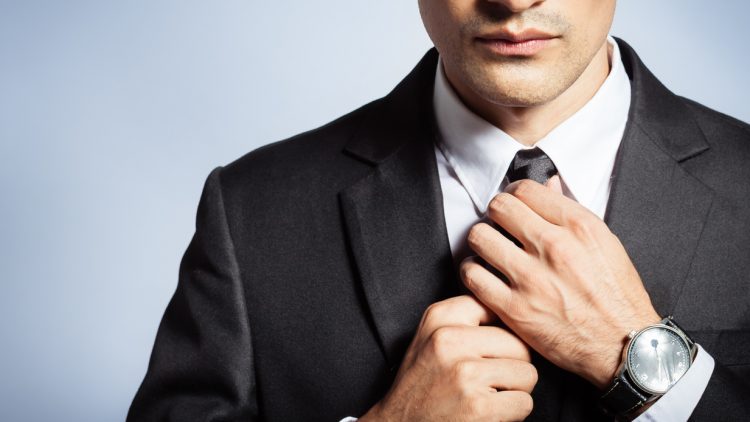 Whether we like it or not, first impressions are a major contributing factor in how we perceive others.
As a real estate agent, meeting new people is part of the job description. That means you have to make many of those first impressions count! Customers are looking for agents who are professional, trustworthy and confident. They want the best agent to represent their interests throughout the home purchase or sales process. All the more reason to make sure you dress for success at every meeting!
We thought you might like a style refresher on what some experts think are the tried-and-true tips for dressing like a winner:
Know what works for you
It may be tempting to go out and purchase the latest trendy piece and incorporate it into your work wardrobe, but not every trend works for everybody. According to Lisa Bougie, GM of Stitch Fix Women, knowing your go-to's, from colors to shapes, is an essential key in dressing for success. Black may be a popular color to wear in the business industry, but you might look better suited in gray or navy. Wearing what you're most comfortable in will make you feel the most confident — which makes your job easier!
Aim for the best fit
The first thing you should do after purchasing a new suit, blazer or dress is get it tailored. You may have picked out the best size for you, but the one way to guarantee a perfect fit is to get your outfit altered to your exact measurements. Wearing slightly baggy clothing won't do your image any favors. Having your clothing tailored may require extra time and money, but looking professional is worth the investment.
Dress for the job
Real estate agents will dress differently depending on their respective selling areas. Since first impressions are everything, you should dress in the way that makes the most sense for your situation. If you're showing beach homes in Maui wearing a full suit, your client may have a hard time trusting your knowledge of the area and your ability to sell to beach dwellers. Be aware of your environment and understand your market in order to dress the part.
Pick a trait you want to show off
There is a lot of psychology behind colors and appearance, and according to top stylists you can actually highlight one of your character traits through one statement piece. If you want to show off your sense of leadership, for example, you could wear a bold color like red to show power. Or, if you want to embrace your individuality, you can incorporate a signature piece like a strong-shouldered blazer or standout accessory.
Accessorizing can be fun!
Why not spice up your outfit with accessories? Anything from a brightly patterned tie, a statement necklace or a fun pair of socks can take your outfit to the next level. Small accessories are a good way to incorporate personal style while remaining professional. Standout accessories are memorable and even make for good conversation starters.
Do you have any tips on dressing for success? Share with us in a comment below or on Twitter or Facebook.