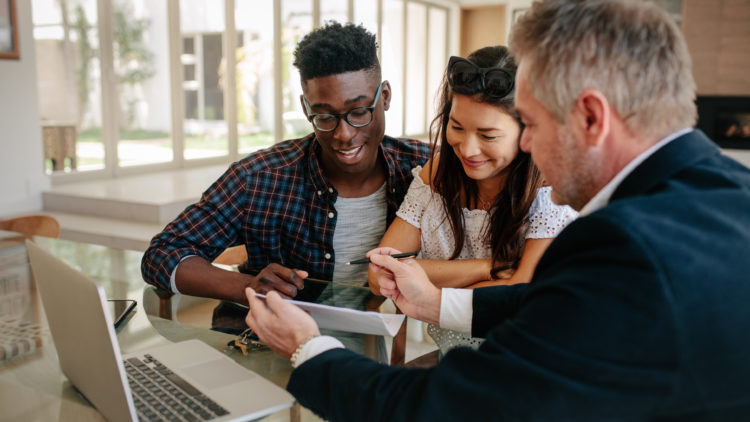 Although buying a home is still the core of the American Dream, most first-time homebuyers find the process intimidating and mysterious. Here's your chance to help your clients better understand the homebuying process, and to educate them on many of the related expenses that first-time homebuyers often miss. Since buying a home is more than likely going to be the biggest purchase your client ever makes, keep them on guard by making them aware of the expenses that go beyond the cost of the house.
Most costs are not so much hidden as they are overlooked.
Keep this checklist handy when coaching new homeowners:
Money needed at closing
Many newbies think that the only cash they'll need is a random closing fee. Break it down for your clients so that they can see it in estimated form. They'll need to pay for title insurance, escrow and appraisal fees, and most likely the first year's worth of real estate taxes and homeowner insurance.
Home inspection
Encourage your client to get a home inspector to examine the property closely. Any flaw or issue can be negotiated with the seller; otherwise, the buyer will have to pay for the repairs. Home inspections average between $200-$600, and that's usually upfront, out-of-pocket, and nonrefundable.
Latent defects
Expensive repairs can result from flaws in the structure of the house, which may not be discovered until certain times of the year or the first major storm. Inadequate waterproofing will cause many degrees of damage, from leaks to flooding and warping. The wiring may need to be reexamined, or the HVAC systems could be faulty – you may not turn on your air conditioning or heating until months after you move in.
Start a maintenance and repair fund
Naturally, a house is going to experience all sorts of mishaps and breakdowns during the course of its life. Advise your clients to start an emergency fund for maintenance and repairs, which can literally come in handy on a rainy day (if your roof is leaking).
Interest rates are known to rise over time
Make sure your clients realize that any economic forecasts are speculative at best. Interest rates can increase at any time going forward, as can mortgages that are not fixed-rate. The best advice you can give: live within your means, and save for a rainy day.
Utility bills will most likely increase
Gas, electric and water bills will rise during the life of your house, and at any time. Advise your clients to expect it.
You usually don't have to pay a real estate agent unless you are the seller
In most cases, the commission is paid for by the seller.
Click here to discover how eCommission can help you gain control of your cash flow.