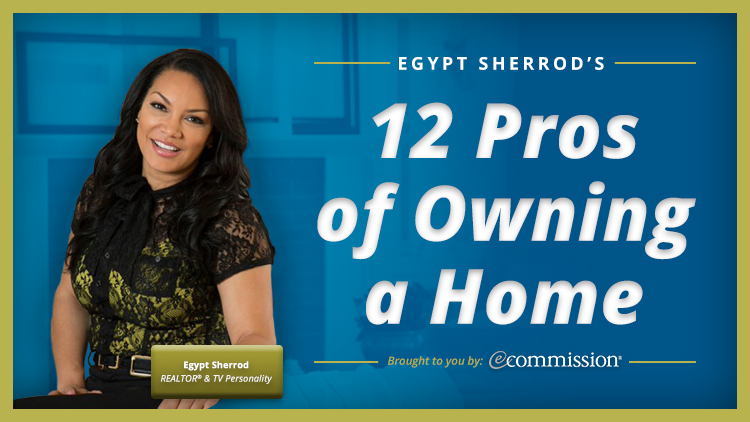 Buying property for the very first time can be a stressful journey. In my career, I have noticed that the best real estate agents will often go to great lengths to offer both practical and emotional support to their first-time homebuying clients.
The challenge of working with new home buyers is that it's rarely a cut-and-dried affair. Some first-timers may think they are ready to take the plunge into home ownership but may not actually have sufficient funds for a down payment or a solid credit history for financing. Others may not be ready to settle into a community for the long haul and prefer to remain free of any commitments.
Whatever the case may be, you can be assured that there's a way to overcome almost any objections you might encounter.
Here is my tried-and-true list of the '12 pros' of owning a home that I always share with any customers who are waffling over home ownership:
Wealth building

: Real estate remains a vital asset in building a foundation of wealth for your clients and their family.

Better management

: Homeowners are in absolute control of the upkeep of their own house and not dependent upon a stingy landowner or indifferent apartment complex maintenance staff.

Credit score

: A mortgage kept in good standing will improve your client's credit score.

Tax breaks

: Your clients can deduct the interest paid on a mortgage loan and the property taxes, not to mention the closing costs in the year the home is purchased.

Appreciation

: Real estate has long-term growth potential that can not only increase your client's wealth (on paper) but also lead to a profitable sale at some future date.

Stability

: A house offers a truly stable place to raise a family.

Equity

: Mortgage payments let your clients build up the home equity, which can allow them to pull out additional cash in the future in case they want to modernize a kitchen or build out a roomier master bath.

Predictability

: Tell your clients that rents can go up, but fixed-mortgage payments will not increase, except for property taxes associated with rising home valuations.

Pride

: A big reason why first-time clients make the jump is to become a proud owner of their own little piece of the earth.

Community

: Homeownership is also a wonderful opportunity to be part of, and help contribute to, a community.

Pets

: A big one for many young property virgins, home ownership leads to greater freedom for pets, including having a yard and neighborhood for them to discover.

Freedom

: Your client never has to worry about the consequences of painting a room or putting pictures on the walls!
I hope you enjoyed this summary of my take on the 'pros' of homeownership for first-time homebuyers!
FYI, I will bring you a total of 12 articles based on my book Keep Calm…It's just Real Estate as the year goes on. Stay tuned for more great tips from eCommission and myself!
And if you have any ideas to add to my list above, why don't you give us a shout on Facebook or on Twitter?