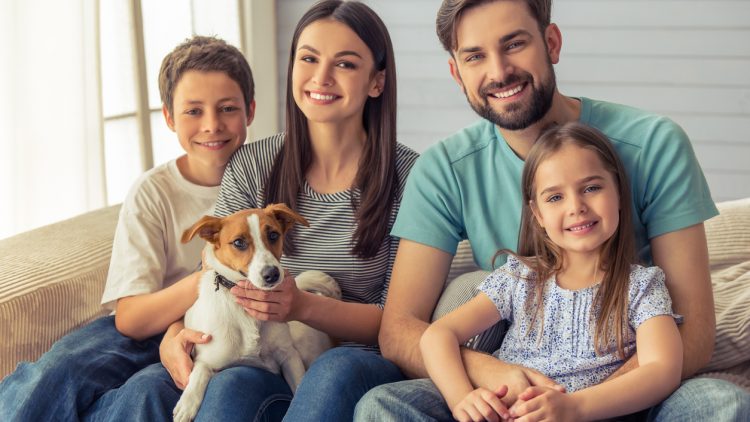 Understanding how to sell a home to a young family is perhaps the greatest skill you can acquire as a real estate agent. A couple that is buying their first home, either for existing children or future children, has a far more complex set of considerations than older home buyers or single people.
Here are a number of factors you have to take into account when selling to them:
Schools
Don't even bother pitching to a young family if you don't have your intel on the local school situation straight. You should be able to tell them where the closest public elementary, middle and high schools are and any relevant facts about the school district. Does it have a good reputation? Is it ranked? Are there any particularly renowned programs (sports, arts, etc.)?
Who else lives here?
Most families hope to live near other families with kids. The objective is simple: they hope to find friends for their kids and similar-aged adult friends for themselves. Gather as much information as you can about the age distribution in the area.
Community
Anything you can do to communicate the sense of community in the area is helpful. Tell them about the local neighborhood association, the annual block party or the general sense of neighborliness that exists.
Youth sports
Most kids are eager to participate in sports and most parents are anxious to get them active. Do your homework on the sports programs available for young kids in the area. Little league baseball, soccer, dance, karate, swimming –– have it all ready for the parents to look at. Many municipalities have public programs available to all children but there are also likely a variety of private organizations that offer more advanced or specialized programming.
Parks/playgrounds
Another big plus for families are places they can take young kids to play, particularly if the home you're trying to sell them lacks a big yard. A park that is within walking distance can be a godsend for a parent trying to get an energetic kid out of the house on a nice day.  
Cultural amenities
Young parents hoping to provide their kids with a good education seek not just quality schools but a community that offers educational experiences. Are there nearby museums that offer programming for children? What about public libraries? A performing arts center?
Safety
There are varying degrees of concern about safety, but every parent is going to expect a certain level of assurance that their children will not be in harm's way when they walk around the neighborhood.
The two greatest threats to safety are crime and traffic. In addition to being equipped with statistics about area crime and traffic accidents, reassuring them by pointing out the lack of fast cars going by the house or the crosswalks and traffic lights, for instance, are good ways to convince them that this is a good spot to settle down.
Date night
In your efforts to convince them that this is a good place to raise their kids, don't forget that mom and dad hope to enjoy the new neighborhood for themselves from time to time. They want to make friends and have places to get a drink or meal. Assure them that they're not completely abandoning their youth as they step boldly into family life!
What are some other things you emphasize when you're selling to a young family? Tell us in the comments section below or reach out to us on Facebook or Twitter!