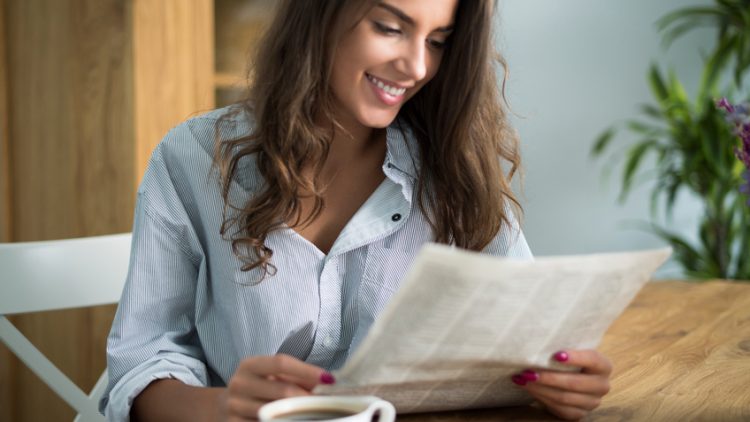 It's never too late to improve your performance in real estate. In fact, in an industry as rapidly-changing as housing, it is an absolute necessity that you continue to learn and improve on the job. That means keeping up with the industry and your community as well as seeking opportunities to develop your job skills.
Here are a few tips to ensure you are doing what is necessary to stay on your real estate A-game:
Keep up with local news
Try to keep up with everything that's going on in your community. Even things that don't relate directly to real estate ultimately influence the local housing market. Local news about development and city regulations will give you important insight on the real estate landscape, while other big subjects in the community, such as education, crime, local shopping and recreation are things that your clients care about when looking for homes.
Continuing tech education
You should always be on the lookout for ways to improve your internet skills. Seek out online tutorials or consider attending local classes or conferences on how to better-develop your web presence for business. Many real estate agents who have been in the game long before Twitter existed make the mistake of assuming that they don't need the fancy-schmancy online tools that their younger counterparts love. But customers are changing, and it's your job to keep up with their habits.
Watch the competition
Never take your eye off your competitors, old and new. What types of deals are they making? Who have they been talking to? What are they doing with their websites and social media that might be giving them an edge?
Keep networking
Don't get complacent after you've built up a network of good sources. Keep looking for new people to meet. New people could become future clients or refer you to ones. Or you might meet others who work in the real estate business who could become valuable affiliates of yours. Builders, lenders, home inspectors, landscape architects … the list goes on.
Renew that Home & Garden subscription…
It's important to stay up-to-date on trends in architecture, interiors and gardening, so that you can anticipate what your clients are looking for and respond to their preferences. Some styles of interior design and architecture are short-lived, while others will endure throughout your career. There are a great number of magazines and websites that can keep you in the loop.
Get involved in real estate organizations
One of the best ways to make sure you know what's going on in the local real estate game is to join local real estate associations. If you've got the time, volunteer to serve in a leadership position, perhaps as the head of a committee. Participating in a civic or policy-oriented real estate group is a great way to keep tabs on the real estate community as well as to learn about how local government is affecting the housing and development industry.
Take time to ponder improvements…
Set aside a half hour each week to think about how you could improve your business. In the midst of a typical workweek, you're often too busy juggling between your current clients to give serious thought to how you can become a better real estate agent in the long-term. A little time during the evening or on the weekend is the perfect time to sit down and make a list of five things you want to do over the next week, month, six months and year.
Get sleep, eat right and exercise
Last but not least, remember that your success as a real estate agent is linked to your health. Some people need more sleep than others, but you should aim to get at least seven hours a night. Force yourself to make time for exercise, not just to stay healthy physically, but for the psychological benefits that come from moving your body.
Got any other ideas for how you stay on your A-game? Share a comment below or let us know on Facebook or Twitter!