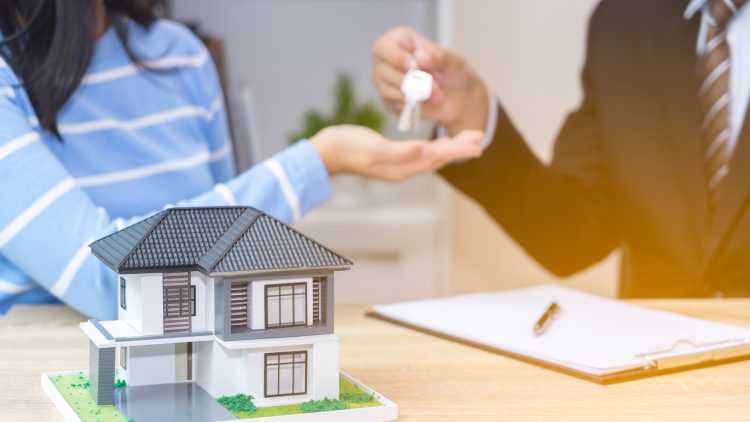 Fifty years ago, President Lyndon B. Johnson signed the Civil Rights Act of 1968 into law (it's now known as the Fair Housing Act). It was not an easy bill for Congress to pass; it took a few attempts and a lot of political bickering.
What turned the tide: the tragic murder of Dr. Martin Luther King, Jr. in April of that year, which caused rioting across the country and the need for federal troops to be called. Congress then had a change of heart, and the bill was rushed into law.
Shortly before the law was passed, the Kerner Commission stated that the country was moving toward two societies, one black, one white, separate and unequal.
The Fair Housing Act is meant to make any discrimination unlawful in housing and also to encourage racial integration. The hope was to eliminate urban ghettos and increase understanding and interaction among people of diverse backgrounds.
There are seven classes protected by this act: race, color, religion, national origin, sex, handicap, and familial status. California and other states have expanded the definition to include other categories such as: age, arbitrary discrimination, marital status, medical condition, sexual orientation, etc. Check your specific state laws and requirements to learn all the classes protected by this act.
When advertising and marketing property, certain words and terms are unlawful and in violation of the Fair Housing Act: bachelor apartment, sports-minded, professional, mother-in-law quarters, couples, singles only, mature, married, seniors, gentleman's farm, Golden Agers, Section 8, integrated, handicapped, children welcome.
Before 1968, there was no law against agents and brokers denying housing opportunities to anyone; homeowners could refuse to sell to African-American families, and private banks could refuse to offer loans to any applicant, specifically if they lived in a neighborhood deemed undesirable. Threats and intimidation ruled the already-tense situation, which included neighborhood-wide protests and other acts of protest. Millions of families moved to the suburbs, leaving old urban neighborhoods to minorities and the very poor.
The Fair Housing Act has reduced discrimination in this country, and opened doors for many minority families to move up to better housing.
As late as 2015, the Department of Housing and Urban Development (HUD) added a few rules to the Fair Housing Act: more assured access to good schools, jobs, transportation, recreation and social services. However, with the election of Donald Trump, HUD secretary Ben Carson announced that these requirements would be put on hold until at least 2020.
A recent study by The Brookings Institution found that 76 percent of black Chicago-area residents would have to move in order to fully integrate the area.
What leads the discrimination list now are complaints filed by citizens with disabilities, according to the National Fair Housing Alliance. These are based on reports recorded by HUD and the Department of Justice. For the first time since 1968, citizens with disabilities filed more complaints than any other protected class (at the time of the report, in 2013). Those records show 13,542 disability-related complaints, or 43 percent of all recorded incidents. Racial discrimination complaints represented 40 percent.
A more recent study by the same organization in 2016 concluded that 55 percent of all complaints involved discrimination on the basis of disability, followed by 19.6 percent based on racial discrimination. 8.5 percent was based on discrimination against families with kids. 91.5 percent of all acts of housing discrimination reported in 2016 occurred during rental transactions.
"People forget that the second part of the Fair Housing Act was to actively promote an integrated society," Brian Gilmore, a law professor at Michigan State University, told The Atlantic. "And you need to not just promote it, you need to actually make it happen."

Click here to discover how eCommission can help you fortify your cash flow.