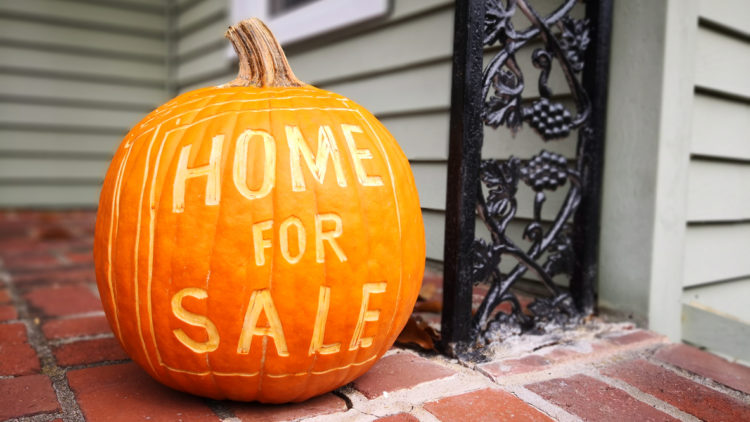 Fall is here, which means home sales are typically a tad slower than during the previous few months. What does that mean for a hardworking real estate agent? You just got to work a little bit harder to sell those houses! Season-appropriate home staging is one of the most important things to focus on. Here are some ideas to consider.
Lights, lights, lights
As noted by ForSaleByOwner, it's important to brighten up the home as the days get shorter. Leave lights on for visiting buyers –– don't make them walk through a dark house, looking for the light switches. If the existing fixtures don't quite provide enough brightness, consider getting a powerful lamp to put in a corner. You can get very effective lamps that are compatible with any style at discount stores such as Target or Wal-Mart.
Autumn-oriented curb appeal
There are flowers and plants that thrive in the autumn. That could mean adding some plants to the garden that will be at their best in the fall, such as Russian Sage, Caryopteris, or Miscanthus Grass. You could also add some potted plants that do well in fall to the porch. Pansies, for instance, can thrive in cool temperatures, as can Chrysanthemums.
Some moderate fall-oriented decor inside
Everybody seems to agree: A little autumn-themed decoration inside can go a long way. But beware of going overboard. A cornucopia on the dining room table is a nice touch, but stay away from Halloween-themed decor that might come off as childish or –– worse –– spooky!
Warmer colors
HGTV notes that as the weather gets colder, people are more likely to embrace warmer wall colors, such as a "rich shade of caramel or cream that's neutral yet warm." That color of paint will nicely complement darker shades of red and orange furniture.
Coziness
When the weather is colder, people are going to react more favorably to decoration that invites them to cuddle up on the couch. Big rugs on the floor and more pillows and blankets on the couch will allow people to imagine themselves staying warm through the fall and winter.
Have a fireplace? Use it!
Lighting the fire is a nice touch, but if that's not practical then simply highlighting a fireplace stacked with logs will do the trick.
Fall scents
Again, be sure not to go too far when you add scents to a home. However, a subtle autumn aroma can pleasantly enhance a visitor's perception of the house. HGTV suggests burning an apple or cinnamon-scented candle.

Click here to discover how eCommission can help you gain control of your cash flow.