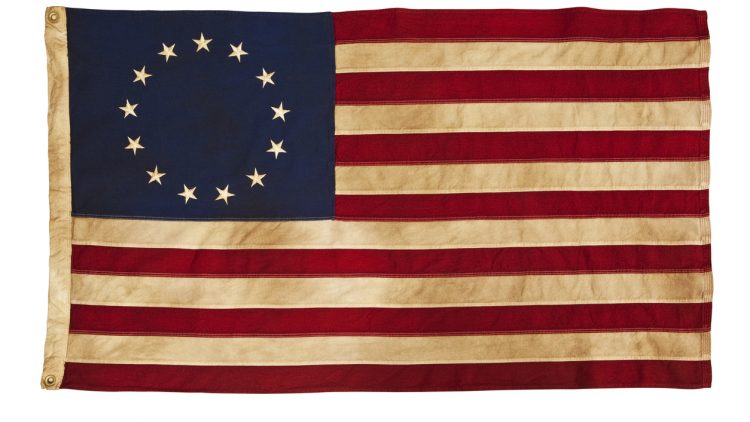 Real estate has been an important part of this country as long as it's been around. Settlers in the original 13 colonies brought a wealth of architectural tradition from their home countries, which were often blended to produce a uniquely American aesthetic that remains to this day.
Thomas Gleason House, Framingham, MA
Built in 1628, less than a decade after settlers arrived at Plymouth Rock, this Antique Colonial home has four fireplaces that the original residents depended on to survive the brutal winters that ravaged New England during what is now referred to as the "Little Ice Age." True to its original character, the home is equipped with hardwood floors and even a traditional beehive oven. Some things have changed in the last 400 years, however. For instance, instead of a horse stable there's now a two-car garage.
A. Nothnagle Log House, Swedesboro, NJ
One of the oldest log cabins still standing in the U.S., this historic treasure still includes Scandinavian ironware that was installed by the Finnish settlers who historians believe built it at some point between 1638 and 1643. By contemporary standards, the 16 by 22 foot oak-wood cabin with dirt floors was hardly palatial, but it was considered quite luxurious at the time. The home got some major changes in the early 1700's, including a hardwood floor and an addition.
Lower Swedish Cabin, Upper Darby, PA
Another example of Scandinavian architecture, the Lower Swedish Cabin is a potential rival to the C.A. Nothnagle Log House for the title of longest-standing log cabin in the U.S. It was likely constructed by Swedish immigrants between 1640 and 1650. It remained a private residence for nearly 300 years until it was acquired by the township of Upper Darby and has been kept ever since as a historic site.
Thomas Wheeler House, Bridgeport, CT
The fourth-oldest home in Connecticut, the Thomas Wheeler House is named for the first European settler who came to Bridgeport to set up a trading post in 1644. The home, which is listed on the National Register of Historic Places, is fully integrated into a modern neighborhood.
Old House, Cutchogue, NY
The name says it all. Built in 1649 by John Budd, the house was originally located in Southold, a town five miles away from its present location. His daughter and her husband later moved the home to Cutchogue after receiving it as a wedding gift. However they did it, the 5-mile haul must have been much more difficult than it would be today. The home was later inhabited by Parker Wickham, a New York politician who was stripped of his property after the American Revolution due to his support for the British.
White Horse Tavern, Newport, R.I.
It's arguable the oldest bar in the country, but White Horse started out as a home when it was built in 1652. It only lasted 20 years as a residence before it was purchased, expanded and turned into a tavern by William Mayes. As was the case with many taverns at the time, the White Horse also served as a meeting place for political events and even a court house. Eventually it was converted into a boarding house, but it returned to its tavern origins in the 1950's and remains a go-to Newport social hub to this day.
Bacon's Castle, Surry County, VA
Constructed in 1665, this brick beauty is an example of Jacobean Architecture, a 17th century British style seldom seen in the United States today. Originally built as a home by Arthur Allen, a rich businessman, the structure earned its name when it was briefly seized by a group of armed rebels fighting for Nathaniel Bacon, the frontiersman who led an insurrection against Virginia's colonial governor, William Berkeley. It has been a museum since 1970.
Ryves Holt House, Lewes, DE
This quaint house was built as an inn by Dutch settlers in 1665. Nearly 60 years later it was purchased by Ryves Holt, who served as the Chief Justice of Delaware until 1763. Today it serves as the Lewes Historical Society Visitor Center.
McIntire Garrison House, York, ME
While it was long claimed that the McIntire Garrison House was built as early as 1645, the expert consensus now places the construction at the beginning of the 18th century. Like many homes at the time, it was built with the intent of offering strong protection against attacks. Its style is thus classified as "Colonial Garrison."
Lane House, Edenton, NC
Analysis of the wood on this one-and-a-half story house in eastern North Carolina has determined it to be the oldest standing structure in the Tar Heel State. The discovery came after the couple that owned the home began the process of renovating it before putting it up for rent.
Meadow Garden, Augusta, GA
Built in 1791, Meadow Garden is one of the oldest standing structures in Georgia and was home to George Walton, one of the state's three signers of the Declaration of Independence. He lived there from its construction until his death in 1804.
Pink House, Charleston, S.C.
Scholars debate when this charming structure in Charleston's French Quarter was built. Some argue it was built as early as 1712, while others have suggested it didn't exist until 1745. It has served a variety of purposes, beginning as a tavern before becoming a home in the late 18th century. Today it is home to an art gallery.
Hager House, Hagerstown, MD
Built in 1840 by German immigrants, Hager House is a prime example of early American stone architecture. The basement still includes "two pools of water for household use, fed by clear water springs, according to the National Register of Historic Places." Since 1962 it has been a museum.
What are some of your favorite colonial houses? Share them with us in a comment below or on Facebook or Twitter!