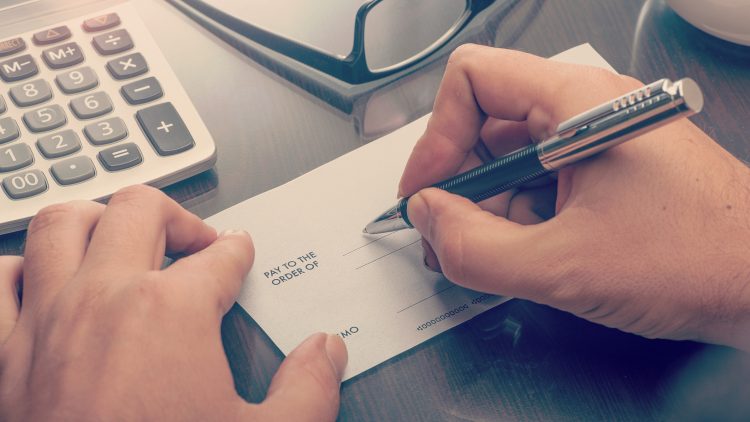 One thing every agent has in common is the need for a flexible checking account to help manage the daily finances with the fewest headaches and fees possible.
To help you, we have put together a quick list of items you should be mindful of when looking for the right checking account for your real estate business:
Dare to compare!
The best way to ensure you end up with the right checking account for your real estate business is to shop around. There's no need to settle for the first bank to come along. Nor do you even have to stay with the bank where you do your personal banking, especially if that bank's rates and fee structures are more costly than the competition.
Free is not always cheap
Some banks offer a "free" checking account but you could end up with more pesky charges than you can shake a checkbook at. Those extra fees (like exceeding a monthly transaction limit) can add up fast. Some require you to keep a large amount of cash in the bank and won't pay you any interest on that cash. The key is to look into the fine print to figure out the true savings you'll get from a free checking account.
Watch for fees
Banks have figured out that one of the best ways to add to their annual profitability is to create lots of little fees that can add up to a lot over time. Most business accounts come with a basic monthly fee but there are others that can take a bite out of the pocketbook. Account overdraws, ATM fees and minimum balances are just a few of the ways banks can squeeze more money out of a business customer.
Credit cards
Some agents may decide to get a credit card through a business checking account. Those that do should closely research the interest rates, account fees, and bonus point system to decide if the card is worth the cost. For some agents, getting those extra airline miles for every purchase can be worth the extra fees.
Fraud protection
Unfortunately, cybercrime has made checking accounts — especially any debit and credit cards tied to them — more vulnerable to fraud. It's not uncommon to get denied when trying to make a purchase with a debit card only to find out your bank just terminated the card. You should read the fine print of your business account to find out how much protection you have from the seemingly inevitable instance of cyber-fraud. Some banks give business accounts less leeway to report fraud so you could actually end up being liable for some of the illegal purchases.  
Customer service
Not every bank has a local branch office near you. If you are somebody who values in-person service then you may be better off finding one that is close to your home or office to allow you to pop in as needed. Don't be surprised if fees are a bit higher as you are paying for the "white glove" treatment.
Online checking
Most banks have fairly capable online banking apps you can download to your Apple or Android smartphone. With a few clicks and pics you can upload check deposits without leaving the comfort of your home or office. You can also easily transfer between accounts, send money to vendors, and set up basic account alerts.
Do you have any must-have items for your business checking account we did not list above? If so, please let us know with a comment below or a post to Facebook or Twitter.