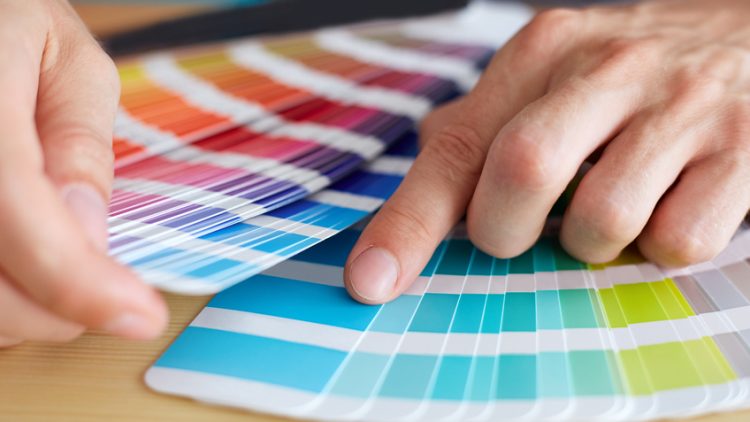 We all know that green, as in the color of money and antioxidant-rich food, represents health and prosperity. But how about the home décor color trends for 2017? Knowing these — and sharing them with your future clients — could turn your next listing into a hot real estate commodity!
To help you out we scoured the Internet looking for five of the hottest home décor color trends for 2017:
More Color
According to interior designer Amanda Gates, a leading blogger on the subject, an important color trend for 2017 is simply more color, and lots of it. "Fresh whites with pops of color will be everywhere, along with rich colors for walls." Gates predicts the top five wall colors will be Navy, Pink, Coral, Teal, and Emerald Green.
Soft Hues
MyDomaine.com, a decorating, lifestyle and shopping portal, sees a different color trend for 2017 – soft and approachable hues. These are "ideal for those who want to give their home a fresh look but are nervous about bright or bold hues. Look for paint and home accessories in misty colors, such as pastel lemon, rose quartz, and mineral gray—they're perfect for brightening small or dark rooms."
Taupe
Not surprisingly, paint powerhouse Sherwin-Williams chimed in on the subject when it announced its 2017 Color of the Year – Poised Taupe. "Our story of taupe is simple. Earthen brown combines with conservative grey and the result is a weathered, woodsy and complex neutral that celebrates the imperfections and authenticity of a well-lived life."
Confident
Not to be outdone, Behr Paint, a flagship brand of The Home Depot, recently announced its top color palettes for 2017. Of the three palettes – Composed, Confident and Comfortable – Confident caught our attention as a powerful choice. "The Confident palette embodies all that is fun about color – it is adventurous and takes some risks. These colors are perfect for places you want to add a drama point – an accent wall, the back of a door or a piece of furniture." A few of the specific colors included in the Confident collection are Jade, Spicy Red and Lemon-Burst Yellow.
Gray, Red and Pink
The venerable HGTV.com also has something to say about the matter. In its report, "Color Trends: What's New, What's Next," the home-decorating giant cites several trends, but here are the two that really caught our eye.
First, HGTV predicts gray will become the next great neutral. "Which neutral might just surpass brown as the favorite? Gray. And it covers a wide range of hues, which span soft gray to charcoal." Then, the report touched on trendy accent colors. "You'll see red as a bold accent in black-and-white designs; and look for pink in romantic bedrooms, the modern girl's living room or even in the kitchen, from cabinetry to appliances."
These are just a few of the hottest home décor color trends for 2017 from some of the leading experts in the field. Armed with this basic knowledge, you'll be able to help your clients see how they can transform your listing into their new home.
Did we leave anything out? Share your colorful thoughts in a comment, on Facebook or on Twitter.