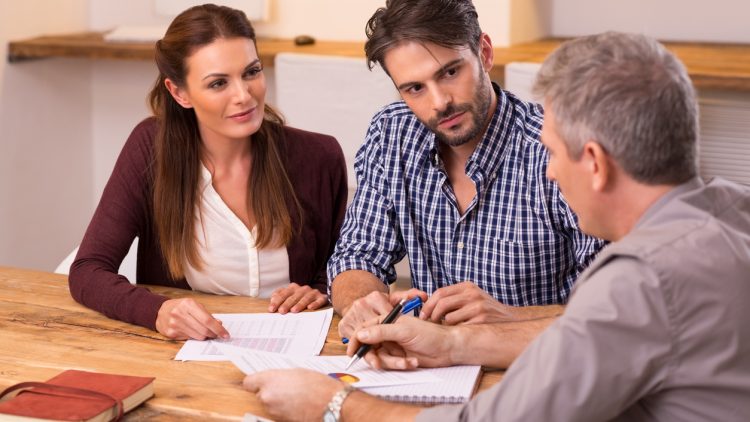 As a real estate professional, you're committed to the belief that homeownership is a wise decision for just about everyone. It is still the foundation of many American dreams and the best opportunity most people have to build net worth.
For the most part, the upper end of the millennial generation subscribes to this belief. These first-time homebuyers, age 25 to 34, account for about one-third of all home purchases.
For the sake of your business success, it's important to understand and address concerns they may have given that their views about home ownership may differ from their parents'.
What if they buy the "wrong" home?
Many first-time homebuyers fear that purchasing the wrong home will haunt them for years. Stress comes from uncertainty about the market – will property values decline, will interest rates rise, will they be able to sell if and when they want? Add to those stressors the concerns that many millennials share about quality schools and neighborhood safety and you have a recipe for indecision. Luckily, in most areas home prices are stable and increasing steadily, so the promise of building wealth through equity neutralizes the fear, uncertainty and doubt about buying the wrong home.
Can they afford a home?
It's a common concern among many homebuyers, not just first-timers – how much can they really afford? The general rule-of-thumb for first-time homebuyers is to not spend more than about one-third of their income on a mortgage payment. All homebuyers need to work with a trustworthy lender whose top priority is to make sure that the loan can be repaid. As a real estate professional, you can help calculate approximately how much of a monthly payment your client can afford before they begin the home search. This will give your clients confidence in their budget before they find and fall in love with their first home.
What are the out-of-pocket costs due at closing?
For most homebuyers, especially first-timers, the mystery surrounding closing costs is deep and dark. The tricky part about closing costs is that there is no definitive list of fees that buyers must pay. It can be overwhelming thinking about all the little charges that end up on the closing table, so it's best to think of the closing costs as one single expense, generally two to five percent of the purchase price. You should remind your clients that closing costs are not meant to take advantage of innocent first-time homebuyers. Rather, they are legitimate costs that go into purchasing a home because there are so many people involved in the process and ultimately those people need to be paid. Also, suggest to your clients that they request a Good Faith Estimate from their lender to get a better idea of what their closing costs will be.
Are there any first-timer "unknowns"?
Broken appliances, seasonal lawn care, HOA-mandated improvements — it's no secret that homeownership can be expensive. It is often difficult for first-time homeowners to gauge how much they will spend on repairs and maintenance, and it can be overwhelming thinking about all the things that may need fixing over time. Advise your clients that the best way to prepare is to have a "rainy day fund," money set aside strictly for unexpected home expenses.
Will they get a good deal?
Whether buying a car, a watch, a refrigerator, or anything else for that matter, we all want a good deal. Buying a house is no different. Yes, it's got a beautifully manicured lawn and your clients love the huge bathrooms and original crown molding, but is the home really worth the asking price? The best way for your clients to know if they are getting a good deal is to ask you, of course. It's your business to know about home-price trends in the area. Are homes steadily increasing in value? Are there a number of people interested in moving to the area? What have neighboring homes sold for recently? Answering questions like these, and many others, will instill confidence in your clients that they are indeed getting a good deal and that they have chosen the right real estate professional to assist them.
Do you know of any other typical concerns shared by most first-time homebuyers? If so, please leave them in the comments section below or on Twitter or Facebook.